The secret to publishing games overseas: Be more local than locals
Man Zhou shares Tencent's experience of helping to make Chinese games popular in Japan through successful localization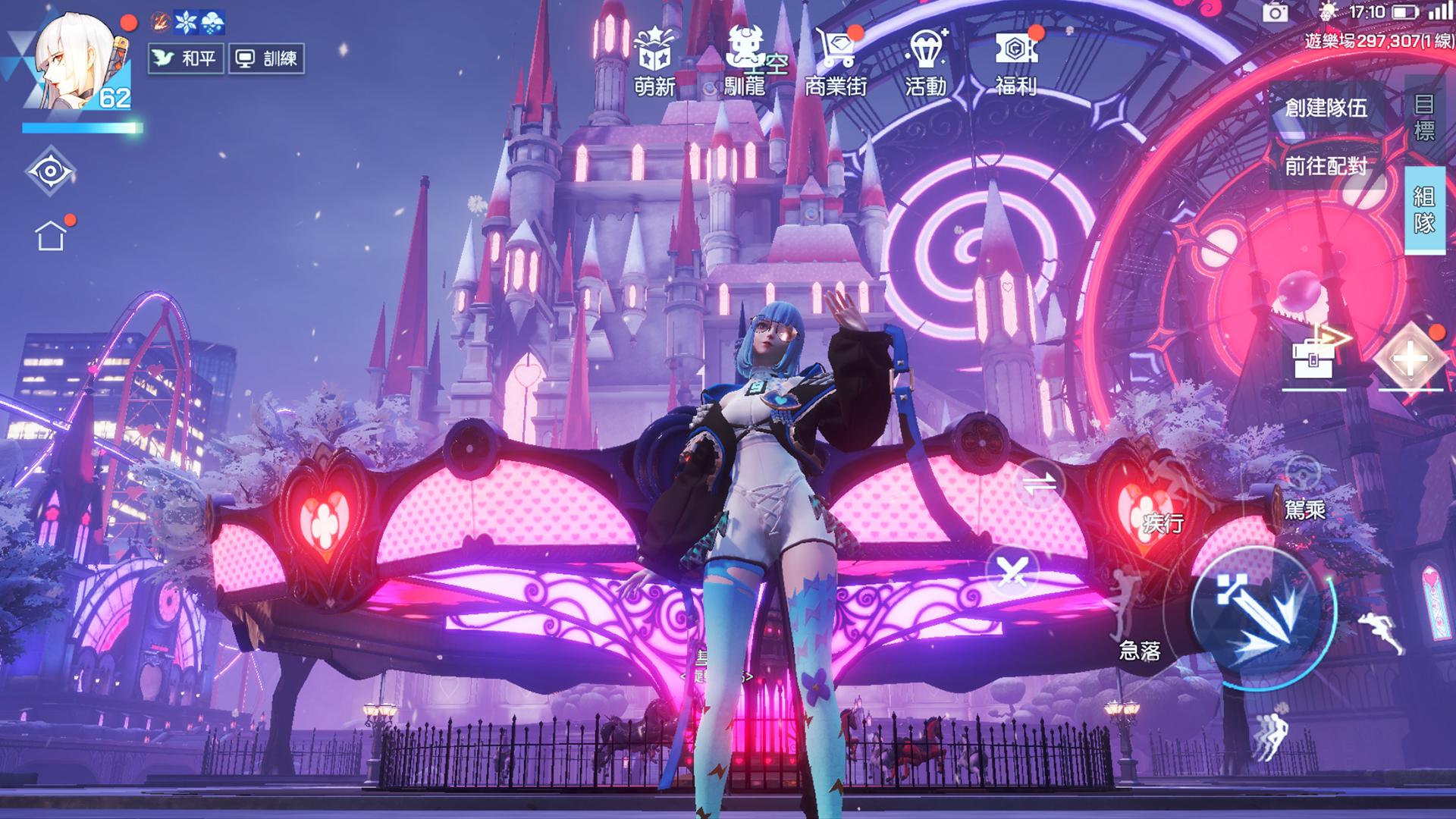 For game developers and publishers, the current global games market is full of opportunities, with huge strides still to be made.
In 2020, Newzoo raised its estimated revenue of the global games market to $180 billion, an increase of 20% compared to the same period in the previous year.
During the three years from 2017 to 2019, overseas revenue share of Chinese games continued to rise, by 10.9%, 14.8%, and 19%, respectively, which means that going international has been a major trend for Chinese games.
With these great opportunities, however, come great challenges. Although the publishing experience in China has matured, overall overseas marketing strategy remains at an earlier stage of development. Most of the overseas marketing experience we have accumulated comes from the setbacks and lessons we learned in early days. If we try to apply publishing experiences from the Chinese domestic market to overseas markets, the outcome would likely be unsuitable.
Gameplay preferences between domestic and overseas markets can be very different. For instance, just because a specific gameplay design may have been proven successful in Southeast Asia where the game became a hit doesn't necessarily mean that the design suits the preferences of another national market.
Gameplay preferences between domestic and overseas markets can be very different
Secondly, players' habits also differ among markets. We once held a user-generated content (UGC) event for Japanese players, where we regularly posted a list of winners to congratulate them. Although this may seem normal in many groups, most Japanese players do not want to release their private information on the Internet.
Thirdly, aesthetic preferences are also different. We often have created high quality content that can't be published globally due to the great range of players' preferences across regions and platforms. Thus, we can't strategically use the same content globally to save costs.
Because of these differences, we need to refine our localization insights and solutions. Which often means having to understand local players better than the locals themselves. In order to do so, we've found the following three points to be critical:
Build an efficient, international team that can harness localization insights and overcome the obstacles of time and space.
True player insight is gained from thinking about and doing what the players tell you they want. A branding-and-performance approach does not mean "no branding, only performance."
Do not concentrate solely on the big publishing platforms but also on smaller and medium-sized platforms, because those may offer new opportunities for incremental gains.
Over the past two years, we have published Arena of Valor, Code: D-Blood, Saint Seiya, and several other titles that have seen good results in Japan, and they have created a series of influential marketing cases. I'm going to share our localization strategies for two of these cases, Code: D-Blood and Saint Seiya, which were released in Japan in 2020.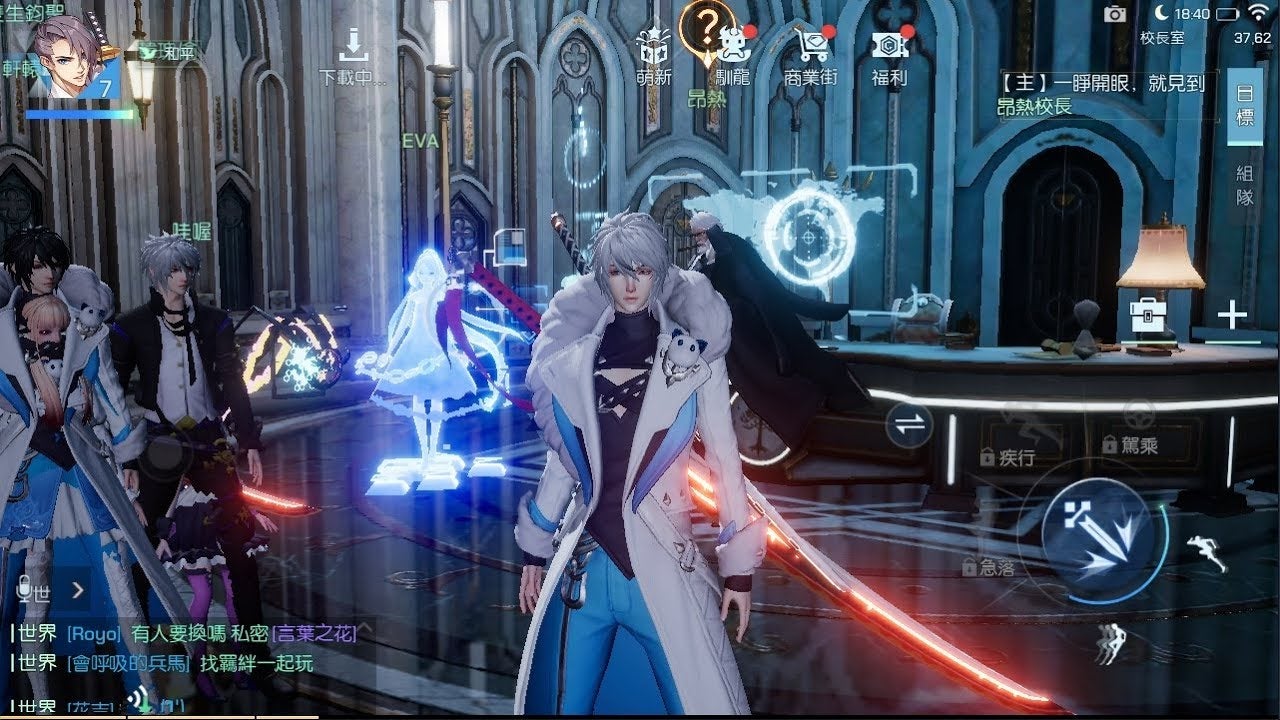 How to create successful products for Japan
We consider mobile MMORPG Code: D-Blood a high-quality product, but we faced some uncertainties when publishing it.
Firstly, Code: D-Blood was originally a popular novel in China with no translations into other languages. Its IP had little to no influence in Japan, but because the game was set in Tokyo in the near future, an opportunity presented itself.
Secondly, according to the Famitsu Game Hakusho 2019 report, there were about 35 million mobile game users in Japan at that time, which is almost 5% the number in China, but only 10% of them having experience with mobile MMOs. That's about three million users, which was quite different from the situation in China.
As the Chinese market was moving from PC games to mobile games, MMOs had been playing an important role with more than 100 billion users. Therefore, we needed a completely different plan, from gameplay design to customer acquisition strategy, in order to publish the game in Japan.
Finally, Japan had the highest customer acquisition cost in the world. Earlier data had indicated that the cost was about five to six times that of China, so we needed to spend the marketing budget where it would count the most and understand the Japanese players' habits to stay on target.
We needed to spend the marketing budget where it would count the most and understand the Japanese players' habits to stay on target
Through research and communication with Japanese players, we developed the following profile: extremely privacy-conscious, demanding of high quality games, very creative and drawn to large themed events. Moreover, they tend to behave in game as they would in normal societal interactions.
Japanese players were concerned about the design of excessively intimate social relationships in game, for instance. In 2019, we interviewed some Japanese MMOs players, and they mentioned that the raids organized by their guild reminded them of their days in school clubs, where everyone strived for a common goal and the feeling of growing together was positive. However, they also indicated that they didn't like to see bonding relationships, confidantes, or marriages in game -- all common among Chinese MMOs players -- because they believe such relationships are too intimate to be publicly displayed within an MMO.
Based on this data, we localized Code: D-Blood focusing on four aspects: text, voice actors, versions and operational events. For example, in response to the social distance issue mentioned by the players, we adjusted the Bonding and Soulmate feature of the game to make it different from the Chinese version. At the same time, we also introduced some changes to make our product resemble a single-player game more closely -- for instance, we made dungeons more suitable for soloing. We also added events that were only available in Japan to meet the preferences of Japanese players for special timed events in games.
In terms of marketing promotion and publishing, we launched two closed Beta tests, from December 2019 to April 2020 and accumulated our first group of seed users. We released eight promotional videos in collaboration with popular Japanese voice actors, such as Yoshitsugu Matsuoka and Miku Itō, to ensure that the market was warmed up.
With everything in place, we collaborated with Mai Shiraishi, a famous Japanese influencer. Mai Shiraishi used to be the lead in Nogizaka46, one of the most popular fan groups in Japan. Her overall appearance matched the art style of the game and was similar to that of Uesugi Erii, an in-game character, making her popular in both the otaku and the female markets.
We also worked with Mai Shiraishi on two television commercials and several Twitter conversation cards, integrating those into the game so players could take photos with her anywhere.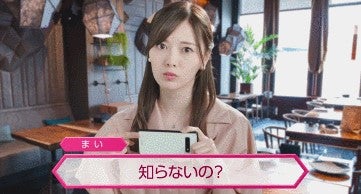 The number of views on YouTube exceeded seven million in the first week, becoming the top trending commercial of the week. This created high expectations for the launch of the game. On Nogizaka46's message board, the number of advertising-related posts reached the limit of 999 visible comments within a few hours, while the effective total number of comments after that threshold remains unknown.
In addition to the Internet, young players in Japan remain attached to traditional media, particularly to TV. After the Mai Shiraishi commercials aired, Dentsu Japan produced a research report for us, estimating that our customer acquisition costs from these commercials were half or even a third of the normal costs for Japan, which was quite surprising.
The overall performance of Code: D-Blood was excellent. It remained the highest ranking game in the Apple Store and Google Play for nine consecutive days after its launch, became the No.1 new game download in Japan in April, and maintained that spot on each platform.
The content marketing strategy for Code: D-Blood in Japan
90% of Japanese players use YouTube. Combining this information with our understanding of and insight into the Japanese culture, we planned an event called "When a Dragon Visits My Home" after launch.
In collaboration with Hajime, a top Japanese cyberstar, we placed a 3D-printed dragon in his room and asked him to bring his friends over. As they entered the room, the roaring dragon suddenly appeared from the ceiling with special effects eliciting shock and awe. After this video premiered on YouTube, reached the top spot on YouTube's commercial ad list in the first half of 2020. The game was hovering around No.20 on the download charts at the time, before rising to No.5 the day after the video was released.
Our second strategy focused on user participation. Since puzzles are a popular part of Japanese culture, we organized the "Tokyo Mystery Solving Event." We created five clues, leading players from community and subway stations, to mainstream game media and key opinion leaders, and then finally into the game.
One clue was related to 4Gamer, the largest video game website in Japan. By searching for "ドラゴン (dragon)" on the website, players received a clue. After getting all the clues by solving riddles, players obtained the numbers 0-4-0-9, the launch date of the game. By entering these numbers in the game, the ultimate puzzle challenge was unlocked.
Both game statistics and player reputation indicated that this was a job well done, which once again confirms that a solid understanding of local culture when designing events is fundamental.
Finally, Japanese people are fond of the sense of occasion As an example, they hold fireworks events and fairs in major cities every summer, but these were all canceled in 2020 due to the pandemic. So we organized a unique in-game fireworks event on the Japanese servers.
This live-streamed event featured a fire-breathing dragon displayed on the big street screens in Shibuya. Players had to tweet to defeat it to obtain a server-wide reward and unlock the final grand fireworks celebration. This event was featured among Twitter's top search results on that day.

A "transnational romance" with players
According to a popular saying, marketing can be compared to dating one's users, making researching the overseas market resemble a "transnational romance" with players. Market insights require not only accurate breakthroughs but also quick responses and an accumulation of methodology.
We get to know our players through various channels, including market research, user interviews, community voting, customer service feedback, Discord groups and much more. We must be transparent when interacting with players and think about their unspoken preferences instead of basing decisions solely on the product and market.
A product can't be popular in the target area without accurate localization insights, steady content marketing, and a carefully planned final release
This path is more challenging than it may seem. Generally speaking, a product can't be popular in the target area without accurate localization insights, steady content marketing, and a carefully planned final release.
It is also worth noting that UGC is an important component of localization marketing. Interestingly enough, as the pandemic kept our merchandise from the Japanese market this year, players took it upon themselves to make their own products, such as toothbrushes, phone cases, and T-shirts, and printed their organization's logo on those.
But how can we truly excite Japanese players go big with their creativity? We have done a lot of work on UGC theme guidance, such as leading players to design wallpapers and character mounts, and steering them into group competitions. Under our guidance, some players proposed collaborating with other series like Sailor Moon and EVA.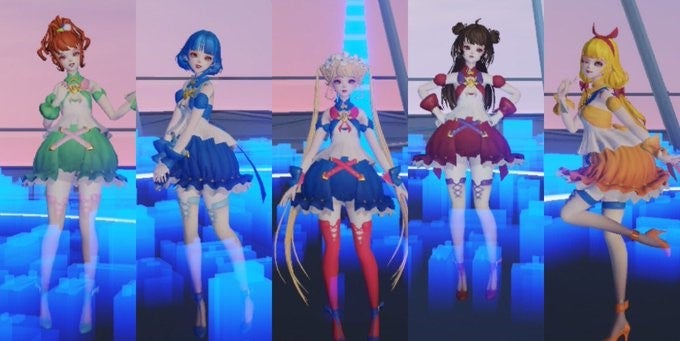 Re-awakening a national IP
Our 3D strategy card mobile game Saint Seiya launched in September 2020 but faced many challenges during its development. It's never an easy task to bring a Chinese game based on local IP to the Japanese market, but in this case it was even more challenging for us.
Firstly, this is a classic childhood memory for many people who grew up in China in the 80s and 90s, but the influence of this IP in Japan is not as big since there hasn't been a new version of Saint Seiya in recent years. However, Bandai had released two Saint Seiya mobile games in the first half of 2016 and 2020, and those two products generated countless fans in Japan.
Our analysis indicated that the core players were male fans, primarily 35 to 40-years-old, with some instances of 50 to 60-years-old. The way they were exposed to media did not follow that of many of our common channels, so we focused on these core users and expanded the territory rhythmically to market more efficiently. Unlike the brand-focused strategy of Code: D-Blood, the key to Saint Seiya was our user acquisition strategy, which we implemented in three main phases.
It's never an easy task to bring a Chinese game based on local IP to the Japanese market
Firstly, we formulated weekly UA strategies, with different methods and pacing for each iteration, to maximize acquisition of high-value users. For example, we focused on core IP users in the first two weeks of launch and then switched to high-value users in the second two weeks (where high-value indicated users with good retention, activity, and payment history).
Secondly, along with the standard platforms like Google, Twitter and Facebook, we also explored the use of local vertical platforms like Yahoo Japan and Smartnews to ensure our UA effort would take into consideration the older age-group of Saint Seiya fans. It turns out that the overall performance of these local platforms is excellent. The UA proportion of local platforms, which was less than 10% in our past experience, neared 30% for Saint Seiya, with a much higher return on investment.
UA content is all about accuracy and conversion rate. People in the industry always point to the 80/20 principle, which states that 80% of traffic is brought in by 20% of the creative ads. But we believe it's also very important to ensure the quantity of content. Ensuring sufficient quantity allows the marketing department to perform quick trial-and-error exercises aimed to identify genres that meet players' preferences.
In the early days of Saint Seiya's launch, we provided 300 to 400 content assets with more than 30 updates per week, and a complete updating mechanism to quickly build a foundation for our marketing decisions. In addition to the previously mentioned strategies, the key to our UA's future success is to apply accurate and efficient insights and creative construction capabilities to our vision.
On the other hand, when foreign companies go to publish their games in China, they face the same problems. For example, there are many heroes with Chinese elements in League of Legends, such as Wukong and Xin Zhao. Wukong's weapon is the Golden Cudgel, with the themed skins of Havoc in Heaven and Ocean-Quieting Needle. Xin Zhao uses a spear as a weapon, with the skin of Zilong Zhao. These are incredibly popular characters and well-known objects within Chinese culture.
This clearly demonstrates that Riot Games has a deep understanding of Chinese localization and takes it seriously. Both Chinese and foreign games share the same goal when trying to enter one anothers' markets: to maintain deep localization insights into the publishing trends and statistics of the region they are targeting and to be more local than the locals.
Man Zhou is marketing manager of the global publishing department's product center at Tencent Interactive Entertainment Group. She worked as show director before, specializing in creative work in global marketing industry. She also had experience in operating indie games.