The Outer Worlds wins GLAAD Media Award for Outstanding Video Game
Obsidian's interplanetary adventure included an openly asexual companion character, Parvati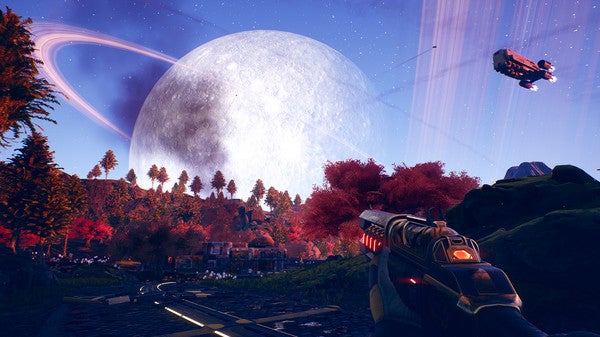 Obsidian Entertainment's The Outer Worlds was awarded the 2020 GLAAD Media Award for Outstanding Video Game at last night's digital ceremony.
The space adventure RPG includes a companion character name Parvati, whose main questline involves her confiding in the player that she is asexual and asking for their help in pursuing a romantic relationship with another woman engineer, Junlei.
The questline has been praised for its empathetic and positive representation of asexuality, as well as the fact that much of Parvati's dialogue was written by Kate Dollarhyde, who also identifies as asexual.
This is the second year that video games have been present at the GLAAD awards, with The Elder Scrolls Online winning last year for its "Manor of Masques" questline.
Other nominees this year included Apex Legends, Borderlands 3, Overwatch, and The Walking Dead: The Final Season.
GLAAD is an LGBTQ media advocacy organization, whose annual media awards are intended to recognize "outstanding LGBTQ-inclusive content" in a variety of media types.