The Last Of Us scores Writers Guild Award
Beats Batman: Arkham Origins, God of War: Ascension and Assassin's Creed IV: Black Flag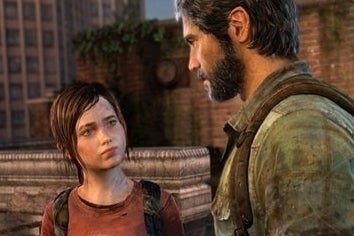 Naughty Dog's The Last of Us took home a Writers Guild Award over the weekend, beating out nominees like God of War: Ascension and Assassin's Creed IV: Black Flag to win.
The post-apocalyptic tale was penned by Naughty Dog creative director Neil Druckmann and released, to good reviews and sales, on PlayStation 3 in June.
Thanks for all the kind words, y'all. Once again I couldn't be prouder to be a Naughty Dog. Shout out to all my fellow nominees! #WGAawards

— Neil Druckmann (@Neil_Druckmann) February 2, 2014
The award means The last Of Us joins a line-up of winners that includes Assassin's Creed III: Liberation, Uncharted 3, Assassin's Creed: Brotherhood, Star Wars: The Force Unleashed and Dead Head Fred.