The Last of Us Part 2 holds firm as Iron Man VR debuts at No.2 UK Charts
3DS games continue to flood the chart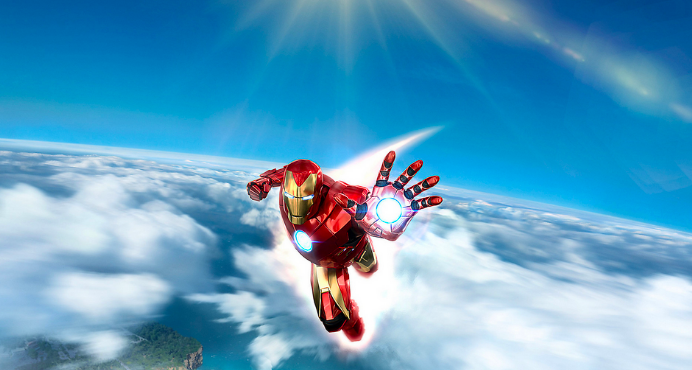 There are two Sony games at the summit of the UK charts this week, with Marvel's Iron Man VR debuting at No.2.
The title performed well in its first week, but couldn't do enough to end the dominance of Sony's other recent big hit, The Last of Us Part 2. The action horror game retains its No.1 position despite a 53% drop in sales week-on-week.
Iron Man was the only new boxed release in the charts this week, although the continued stock clearance of classic 3DS games continues to have an impact. Bravely Second: End Layer is still in the top five at No.4, and has now sold more in two weeks than in the previous four years. Meanwhile, Animal Crossing: Happy Home Designer has returned at No.13 and Chibi-Robo! Zip Lash is back at No.34.
The continued stock fluctuations around Nintendo Switch and its games means that Animal Crossing: New Horizons jumps 116% in sales week-on-week, and is now at No.3. However, Ring Fit Adventure is down 41% and is at No.10.
Last week's new game, SpongeBob Squarepants: Bikini Bottom - Rehydrated drops out of the top ten en and is at No.12, with sales down 62% over its debut.
Here is the GfK Top Ten for the week ending July 4th
| Last Week | This Week | Title |
| --- | --- | --- |
| 1 | 1 | The Last of Us Part 2 |
| New Entry | 2 | Marvel's Iron Man VR |
| New Entry | 3 | Animal Crossing: New Horizons |
| 2 | 4 | Bravely Second: End Layer |
| 8 | 5 | Grand Theft Auto 5 |
| 10 | 6 | Minecraft (Switch) |
| 11 | 7 | Call of Duty: Modern Warfare |
| 6 | 8 | FIFA 20 |
| 14 | 9 | Luigi's Mansion 3 |
| 4 | 10 | Ring Fit Adventure |