The indie behind Halo 4 and Black Ops
Certain Affinity uses support work on AAA hits as a path to realizing its own blockbuster ambitions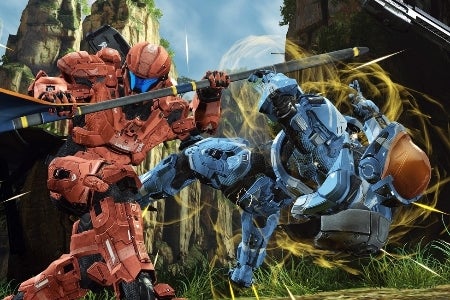 It's easy to look at the development of Halo 4 as the story of an upstart studio doing its best to emulate the success of original franchise developer Bungie. However, the upstart studio in question isn't necessarily 343 Industries.
In its six-year history, Certain Affinity has worked on some of the biggest games in the industry: Call of Duty: Black Ops, Left 4 Dead, Halo: Reach, and now Halo 4. While the credit for those games goes to Treyarch, Valve, Bungie, and 343, respectively, Certain Affinity has been busy in a support role, working on multiplayer modes, user interfaces, or designing map packs. And as it has toiled away in service to this elite cadre of AAA developers, it has been carefully working on its larger goal: to join them.
Company president and creative director Max Hoberman started the studio six years ago after leaving his role as multiplayer lead for Bungie on Halo 2 and Halo 3. The original Certain Affinity staff was just nine people, but by growing slowly and steadily over the years, it has grown to 75 full-time staffers with more than a dozen contractors on the side. With Halo 4 hitting shelves this week, Hoberman thinks Certain Affinity is about ready to take the next step.
"That's kind of the irony of what we're doing. The industry is getting less open to [AAA games] being developed out of house."

Max Hoberman
"The reality is that we set out to create a company with all the skills and experience to create the next big action franchise," Hoberman told GamesIndustry International. "I don't want to say first-person shooters exclusively because we don't limit ourselves that much, but we really set out to build a company that can do that. And our strategy is two-fold. On the one hand, we're getting that experience first-hand by working on these really big IPs, these AAA products. And we're getting that experience by working with these teams putting out these AAA games. There's a tremendous amount to be learned there."
Hoberman said that should come as no surprise to the partners he's worked with. The first question the studio asks before it accepts a project--and Hoberman says they've turned down "countless" offers--is "How will this project broaden our expertise and experience?" The studio has supplemented those lessons with two very different original projects of its own: the pirate-themed strategy game Age of Booty, and the action role-playing game Crimson Alliance, both downloadable.
"It's kind of odd that we're working on these big franchises and then something like Age of Booty," Hoberman said, "but hopefully you can see in our minds that those things are highly complementary. Taken together, those two things are allowing us to get the whole suite of experience and expertise that we believe we need to one day put out a franchise as big and compelling as Halo or Call of Duty."
But even if Certain Affinity is finally ready to put that experience and expertise to good use on its very own AAA project, the industry may have other ideas.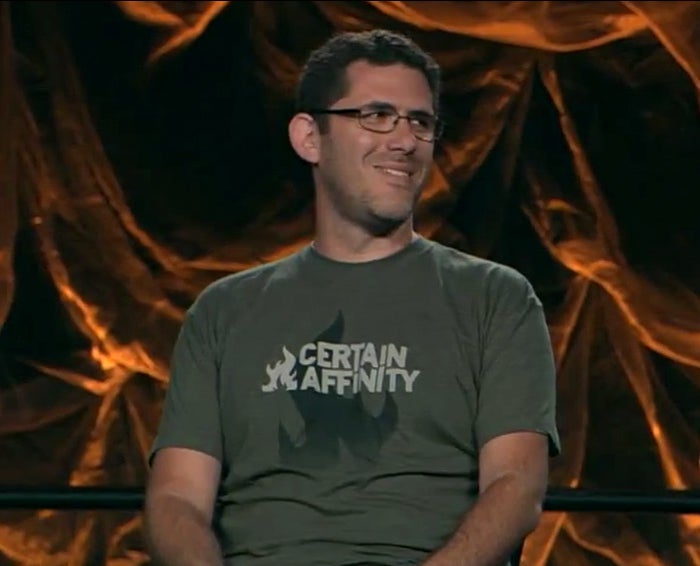 "That's kind of the irony of what we're doing," Hoberman said. "The industry is getting less open to [AAA games] being developed out of house. And beyond that, the appetite for those original IP is just less right now. In the console world, I think some of that's just a function of where we're at in the cycle, so I do think that will change a little bit once new consoles come out. But a lot of it at its core is just risk aversion because the costs of making the games we're talking about keep going up and up. The reason I don't find that disheartening is because regardless of all that, the players and customers have a strong appetite for high quality original work and creations."
One key to Certain Affinity's strategy for producing high quality original work can be seen in the way it has slowly built the development team, bringing people on at a conservative pace to ensure they weren't settling for inferior candidates or growing to an unsustainable size. Hoberman said that in six years, the company has never had layoffs.
"Bungie didn't just get a bunch of guys together and come up with Halo. By the time Halo came out, Bungie had been around for 10 years."

Max Hoberman
"People in the games world, we're not the best communicators generally," Hoberman said. "So it's really awesome to have that history to fall back on, that you've learned each other's quirks, have a better understanding of each other's strengths and weaknesses, the value that people add."
He also places an emphasis on retaining the talent Certain Affinity attracts with enticements including a "ridiculous" profit-sharing plan. While that's money the studio could be putting aside for a rainy day, Hoberman believes it's a risk that needs taking if the studio ever wants to realize its grand ambitions. It's an approach inspired in part by his time at Bungie.
"I was working at Bungie when they were still independent," Hoberman said. "Bungie didn't just get a bunch of guys together and come up with Halo. By the time Halo came out, Bungie had been around for 10 years. And so much of what made Halo successful was the culmination of all these shared experiences and all these learnings this group of people had together. The initial concept for Certain Affinity was really to emulate that success Bungie had and follow in its footsteps to a certain extent."
Six years in, the Certain Affinity team has gone to war together, survived a zombie apocalypse, broken the Covenant, and even found time to sail the high seas. Now they're finally ready to tackle the hard stuff.