The GamesIndustry.biz Investment Summit returns to EGX in London
It's part of a programme of b2b events taking place in October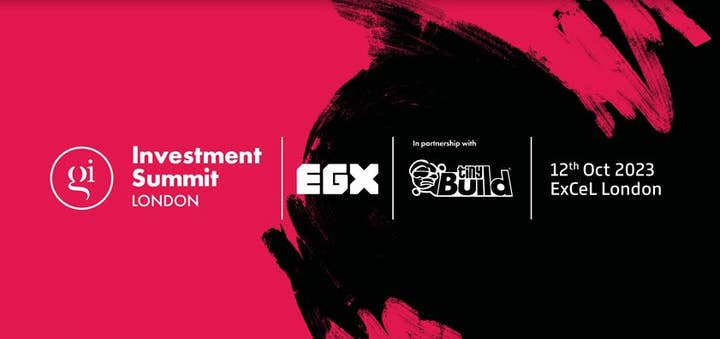 The GamesIndustry.biz Investment Summit is back at EGX on Thursday, October 12th.
The event will once again include a morning of talks followed by an afternoon of one-to-one meetings between investors and publishers. Roundtables will also be taking place throughout the day. Further meetings can be scheduled for Friday, October 13th.
Sponsored by publisher TinyBuild, tickets are on sale now for as low as £45 (+ booking fee and VAT), and each ticket includes access to the event, the meeting system, lunch, refreshments and and a four-day pass to the EGX consumer show.
Our first confirmed speakers for the London show are Square Enix Collective and Futurlab. The publisher's boss Timea Edvi will be in conversation with Futurlab co-COO Kirsty Rigden to discuss the blockbuster success of Powerwash Simulator.
Meanwhile, TinyBuild CEO Alex Nichiporchik will discuss the importance of emergent gameplay, and why the industry is not seeing enough games with it.
More speakers and confirmed attendees will be announced in the coming days.
"We're entering uncharted territory in video games when we have a generation of gamers who grew up on games without a clear win condition," said Nichiporchik. "Games where players are given tools to create their own content, creating situations with emergent gameplay are becoming more and more popular. And we at tinyBuild are excited about investing into them."
Tickets are available through here.
The Investment Summit is part of a series of shows that GamesIndustry.biz is running at EGX. The GI Academy student event is returning with big talks from the likes of legendary games composer Grant Kirkhope. This year, attendees have the chance to 'graduate' from the Academy by completing tasks such as listening to talks, meeting developers and visiting booths. For more details on how to book group student tickets to EGX, contact Daniel Jones.
Meanwhile, GamesIndustry.biz will be throwing an industry party on Thursday, October 12th.
Additional b2b components to EGX will be revealed in the coming weeks.
The GamesIndustry.biz Investment Summit is also coming to PAX this month on Thursday, August 31st. Speakers for that event include Shawn Layden, Valve and Microsoft. More details on that event are here.