The GamesIndustry.biz Investment Summit heads to the US
Indie developers can meet publishers and investors at a new conference to take place during PAX East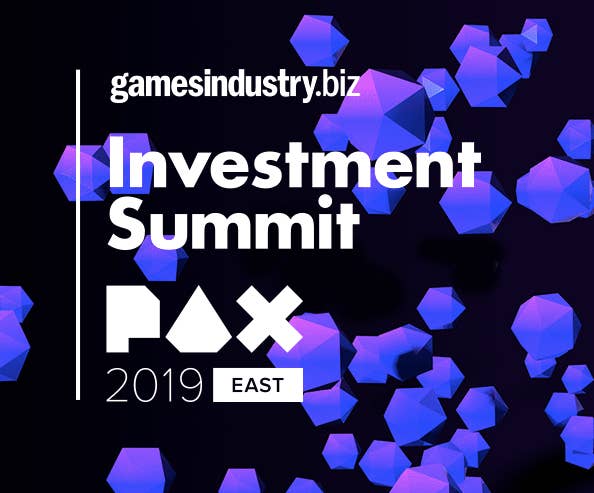 The sell-out GamesIndustry.biz Investment Summit will be making its debut across the Atlantic next year.
The hit UK event will come to the US on March 28th, 2019 in Boston - taking place next door to PAX East. Tickets include access to PAX East for two days. You can buy tickets at the Early Bird price of $160 right now.
Indie exhibitors at PAX East can receive a limited number of free tickets to the event, but they're available on a first-come, first-served basis. Exhibitors should contact Chris.Dring@gamesindustry.biz to request a free ticket.
The Investment Summit is a day-long event designed to help indie developers get their games funded. The event begins with a series of talks from leading games publishers, followed by a networking lunch and then in the afternoon, ticket holders will be given the chance to enter a meeting system - this meeting system will feature a series of 15-minute one-to-one pitching sessions between game creators and publishers/investors (note: meetings are at the discretion of the investors and publishers).
We can today announce our first publisher and investor partners for the event - Humble Bundle and PlayStack.
"The entire ethos of PlayStack is to discover and support the next generation of talented developers in our industry," says PlayStack boss Harvey Elliott. "The GamesIndustry.biz Investment Summit has become a must-attend event for us in achieving that goal, and its expansion to the US is an exciting step in connecting us with even more developers working across mobile, PC and console."
Further partners and attending companies will be announced in the coming weeks.
Tickets to the event includes entry to the Summit, the networking lunch, access to the meeting system, plus entry to PAX East itself for both Thursday and Friday.
The UK Investment Summit attracted 300 attendees at EGX last year, with nearly 500 meetings between game developers and investors/publishers. It featured attendees including Sony, Nintendo, Xbox, Amazon, Humble Bundle, Take-Two, EA, Sega, Jagex, Team17 and lots more.
If you are interested in speaking at the event, or taking a table as an investors/publisher, contact Jamie.Sefton@gamesindustry.biz.
For sponsorship information, please contact Charlotte.Nangle@gamesindustry.biz.