The Game Awards draws 2.3 million viewers
Geoff Keighley believes show's second iteration broke even, confident it will return in 2016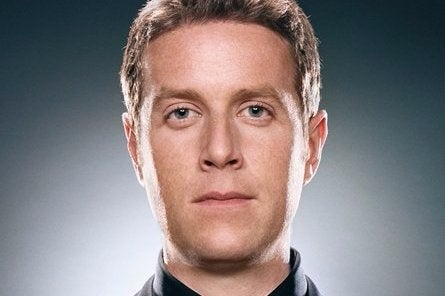 The Game Awards had a successful second year, and a third one appears likely. Speaking with Polygon, host and creator Geoff Keighley said last week's show saw 2.3 million people watching online through services like Twitch and YouTube, an increase of almost 20 percent from the inaugural 2014 show.
Perhaps most importantly, Keighley said he believes the show, which featured live performances by Chvrches and Deadmau5, broke even this year. Beyond improving in terms of viewer numbers, Keighley felt the second show was better than its predecessor all around.
"A tighter production technically, a shorter run time, and more on-stage awards," Keighley said. "The format feels good, and it's been nice to see the audience response - two solid years means we're on the right path."
Keighley added that he was "pretty confident" the Game Awards would be back for a third show next December. As for what tweaks he'd like to make, the host said he's hoping to run a big eSports tournament on the day of the event.
The Witcher 3: Wild Hunt took home Game of the Year honors at this year's Game Awards, but the biggest buzz coming out of the show surrounded Metal Gear Solid V's victory in the Best Action/Adventure Game category. After the game was named the winner, Keighley explained that publisher Konami had legally forbid series director Hideo Kojima from appearing to accept the award, furthering a falling out between the developer and publisher that first became apparent earlier this year.