The Chinese studio bringing the Souls-like to mobile
TipsWorks founder Yang Yang on the challenges of making Pascal's Wager: Annunciation, and being a Chinese studio with international ambitions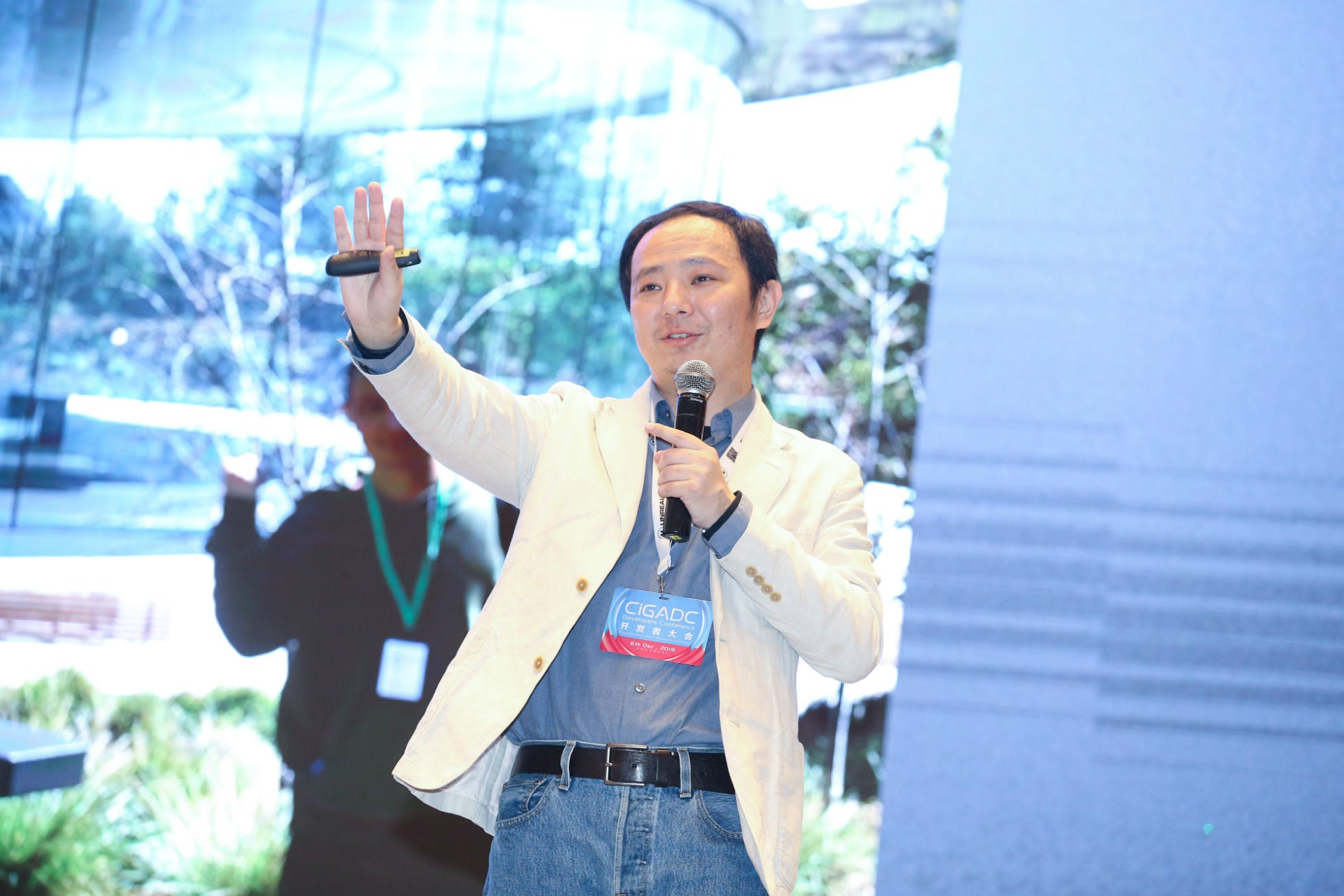 Yang Yang is on a mission to bring something entirely new to the mobile gaming table. In September 2019, the head of Chinese game studio TipsWorks walked on stage at Apple's iPhone 11 event to unveil his upcoming Souls-like action RPG, Pascal's Wager: Annunciation. With rich, moody graphics and a heavy dark fantasy narrative, Pascal's Wager - named after Blaise Pascal's 17th century philosophical argument for why humans should believe in God - is not the kind of game you'd expect to see or play on a phone.
"We had this idea that was formed over maybe two or three years," Yang told GamesIndustry.biz, after delivering a heartfelt talk at the CiGA (Chinese Indie Game Alliance) developers' conference in December. Back then, there were lots of small indie development teams in China, struggling in a harsh, competitive landscape.
"For our team, it was very hard at that time," he admitted. "For us, I wanted to do something special."
"If we just did a game on PC or on the PS4, maybe we wouldn't have a chance to sit here and talk"
Pascal's Wager is a console-style game, with a level of scope and ambition that isn't the most obvious direction for a mobile title -- "No one wanted to do this," Yang told us. However, he saw his new game idea a singular opportunity, a way to stand apart from other mobile games being churned out in China and the rest of the world. Last year, Yang was able to fully pursue his dream when Shanghai-based TipsWorks was purchased by the Chinese publisher Giant Network.
The ten-person team behind TipsWorks are all fans of console games, and rose to the challenge of bringing such a big idea to a small screen. Pascal's Wager started out as a very different creature from the dramatic supernatural action story it is today - it began as a cowboy animation rendered in real time on an iPhone 6S. It was rough, but the textures and gestures met their basic expectations. The TipsWorks team developed a map, designed in-game tasks, and even made a desert for this newformed world.
But the concept wasn't quite right, and rather cartoonish. Eventually, TipsWorks switched to a drastically different "dark, cool" style, which matched its initial ideas for what it wanted in a game.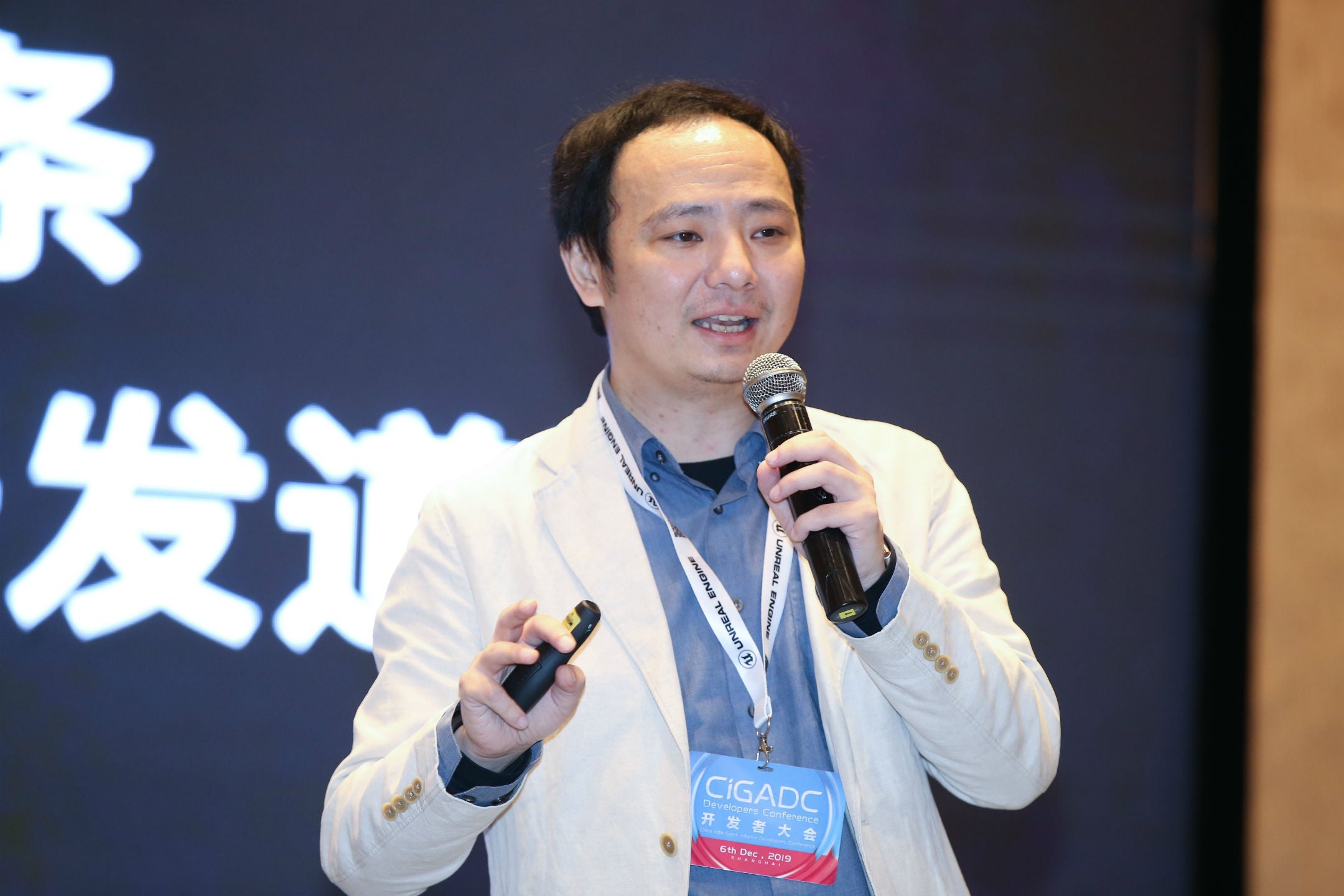 The end product is a polished action game that allows players to switch between several characters with different skills and attack styles, led by a white-haired former holy man who bears a slight resemblance to The Witcher's Geralt. Creature designs are suitably twisted and foreboding, and CiGA attendees were shown designs of a menacing, angular boss that could fit right into a FromSoftware title. The premise of the game is similarly enigmatic -- the main character is a warrior trying to make their way through a world filled with darkness. In line with the story-driven Souls-like experience, Pascal's Wager will launch with a single player campaign and eventually add multiplayer, including PVP features. The first chapter will be free.
"I feel like western players, if they like the game they don't care which device it uses"
The team's first major challenge was perfecting the game's touch-screen controls, but Yang looked at the popularity of PUBG mobile and the way it had drummed up business around mobile controllers. "The mobile device player can play first-person shooter games on mobiles," he said, "and I think it's a very big change. More and more people accept this control type."
The second challenge was creating a massive game world to meet the lofty expectations of the Souls-like fan demographic. There was the question of frequent, pesky loading screens, but Yang claims that, in Pascal's Wager, you can play for over two hours without encountering a single one. Qualities like realistic beauty and graphical excellence are not typically important to mobile games, but Yang believes that TipsWorks' focus on these areas will help it to find an audience.
"If we just did a game on PC or on the PS4, maybe we wouldn't have a chance to sit here and talk," Yang said with a laugh.
In 2019, TipsWorks took Pascal's Wager to show at major industry events like E3 and Gamescom, not disclosing the fact that it was a mobile game. The phone was only revealed to attendees after they had finished the demo, and many players were automatically interested in the novelty of seeing such a resource-intensive game run on an iPhone.
"They were very surprised," said Yang. "I feel like western players, if they like [the game]... they don't care which device it uses. They just notice the graphics quality, the gameplay quality, or the character design. I trust that a lot of people will want to try this."
"We trust our game. If you have the chance to play it, see it, or try it, you would love it"
Unfortunately, being mainly associated with the iPhone 11 launch event has created the assumption that Pascal's Wager can only be played on the iPhone 11. It certainly needs a powerful GPU, but players who don't -- or more importantly, can't -- pay out for new hardware can still play the game on older iPhones.
For instance, Pascal's Wager was available to play at WePlay on an iPhone 8, where I spent about 15 minutes running around slaying monsters. The phone got significantly warm, but the gameplay was smooth, and the touchscreen controls -- even with my clumsy jabbing -- were pleasantly responsive. Yang claimed the game can be played on models as old as the iPhone 6S, but it probably won't run as smoothly as it would on a newer, more powerful device. The game also runs well on the new generation of iPads, which Yang suggested trying with a controller.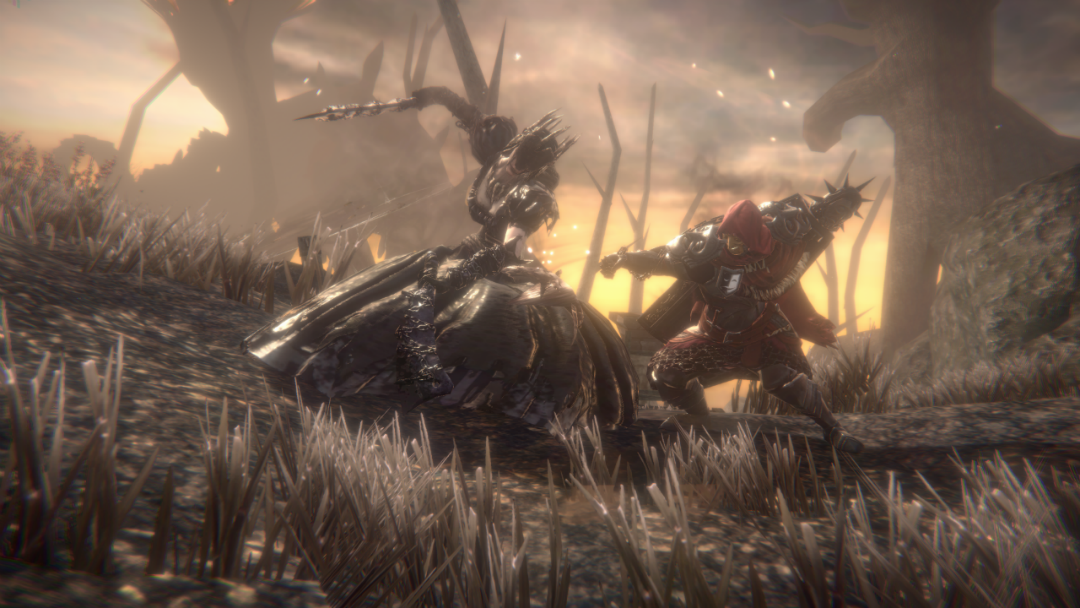 Designing a game for Android users is a slightly different story. With so many devices and factors out of their control, TipsWorks is taking a careful approach to ensure the game looks and plays just as well on a range of different phones. Designing for iOS was easy, Yang said, but Android screen colors are notoriously inconsistent -- graphics on Huawei phones tend to be a little yellow, and Samsung phones more green. As such, Pascal's Wager for Android is still a work in progress.
Although Pascal's Wager has much in its favor -- novelty, innovation, and some truly beautiful visuals - one factor in its future success is the notable difference in how east and west approach mobile gaming. "It's a different lifestyle," Yang explained, reflecting on a recent trip to London where he observed differences in how people relax in Asia versus Europe.
In the west, he believes people are more into regular group socializing, talking over drinks or at gatherings, where using your phone is considered antisocial. "Sometimes they play console games, like on the Nintendo Switch, like Mario Kart, at parties," he said, referring to the types of social experiences shared over games. In contrast, the day-to-day Asian lifestyle is much more centered around the phone, as an all-in-one tool, form of entertainment, news source, and primary method of payment in China.
There's also a cultural difference in pricing. Pascal's Wager is a one-time payment game - it's currently available for pre-order at $6.99. "In Europe, I think they will like this more, " said Yang, worrying about the popularity of free-to-play games in China.
But at $6.99, Pascal's Wager looks and feels like a great deal for people who are accustomed to shelling out at least $70 for a new PS4 title. Right now, Yang's primary goal is to get as many people as possible to play his game, and he wants to keep a low price to do so. "We trust our game," he said earnestly. "If you have the chance to play it, see it, or try it, you would love it."
Besides his sincere enthusiasm for Pascal's Wager, Yang was visibly passionate about his experience at the iPhone 11 unveiling in September. He spent his post-talk Q&A time describing (with the caveat that he couldn't talk about everything) how Apple approached TipsWorks and the preparation process. When he returned home after the event, many people asked him how to apply for the event. "Apple is a very special company," he said. "It was not an application process."
What followed was a heartfelt, candid retelling of how Yang and a colleague were flown to Apple Park in the US, how they anxiously ate instant noodles in their hotel room, and how nervous he felt having to make a speech in English. During rehearsal, there were countless contingencies in place to ensure smooth sailing on the day itself. "There were almost no mistakes," he said.
It's clear that Yang's presence on the Apple stage wasn't just a personal success, nor was it simply a regular company success for TipsWorks. It was -- and continues to be -- a beacon of optimism for Chinese game developers seeking to win over the west. A rapt CiGA audience listened and laughed along with Yang as he walked through his story, with some even taking notes. Regardless of how Pascal's Wager does as a shipped title, it's already succeeded in inspiring an entire industry.