Tetris now at 425 million paid mobile downloads
The Tetris Company's Henk Rogers voices his concern over the game's jump to free-to-play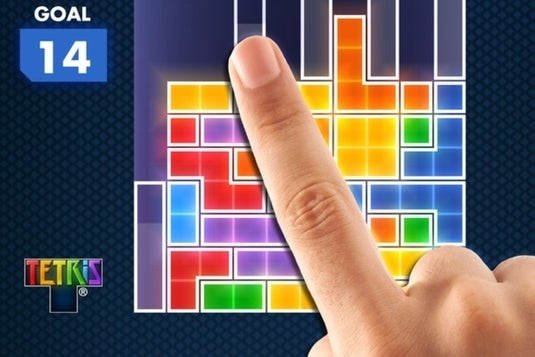 Tetris has been downloaded 425 million times on mobile platforms - and that doesn't include its free-to-play iterations.
In an interview with Venturebeat, the man who brought Tetris out of Russia in the Eighties, Henk Rogers, said that the iconic game has now received 425 million paid downloads on mobile.
"It's really spread over the whole period where phones have become able to play games," said Rogers, who was managing director of The Tetris Company until his daughter took control in December last year.
"That first happened in Japan. Then it sprang up in the U.S. and Korea and other places. That's a total number over the last 14 years or so."
That's in addition to the 70 million boxed copies of the game - Rogers' estimate - sold for the Game Boy and other platforms. And it doesn't include free-to-play versions of the game, like EA's Tetris Blitz. "That's another level on top of the 425 million paid downloads," he said.
However, Rogers harbours nagging concerns about the way free games are monetised, categorising his thinking on the matter as, "old-school."
"You could spend a couple of million dollars and build a great product in the old days, and then you'd know that a certain number of them would be sold. Nowadays, you have to build the game and then hope you can keep nickel-and-dime-ing people afterward. You have to interrupt the experience asking for money, and I think it takes away from the game.
"What's wrong with paying a little money? People won't spend the amount of money they'd spend on a cup of coffee for a game that could last them weeks. The value proposition's gotten all screwed up. People expect something for nothing."
EA still holds the mobile rights to Tetris, but Ubisoft inked a deal for new console versions in January this year, Whether the game's Xbox One and PlayStation 4 iterations will be free-to-play is not yet clear, though Rogers' feelings on the matter are quite clear.
When asked about the fact that 90 per cent of mobile revenue comes from free-to-play titles now, he replied: "Which is why my daughter is running the company and not me."