TERA developers guilty of stealing Lineage III assets
The legal battle between NCSoft and Bluehole ends in an NCSoft victory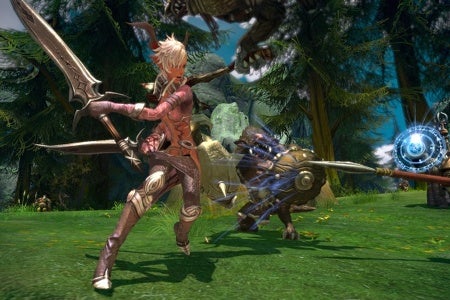 The Korean Supreme Court has confirmed the original guilty verdict in the lawsuit between publisher NCSoft and former NCSoft employees now working at developer Bluehole Studio. NCSoft accused Bluehole Studio's employees of stealing confidential information about Lineage III when they left the publisher.
The original guilty verdict was handed down from a Korean court in June of 2009, with five employees found guilty. Another employee was also found guilty in December of that year. The product director who left NCSoft first and asked the others to join him has been sentenced to 18 months of jail time with 2 years of suspended sentence and a manager was sentenced to 8 months of jail time with 2 years suspended sentence. Another 2 staff members have been fined 10 million ($8,767) and 7 million ($6,137) Korean Won each.
This still leaves the case between NCSoft and Bluehole Studio itself. NCSoft has requested 6.5 billion ($5.7 million) Korean Won in damages from the developers. NCSoft won the first case in the civil suit, but Bluehole prevailed in the second trial, leaving the high court to decide the final verdict.
[Via MMO Culture]