Tencent and NetEase's combined non-China mobile revenues leap 505% to $472m
IHS Markit says Chinese publishers's efforts overseas helped weather game freeze, let by NetEase's battle royale Knives Out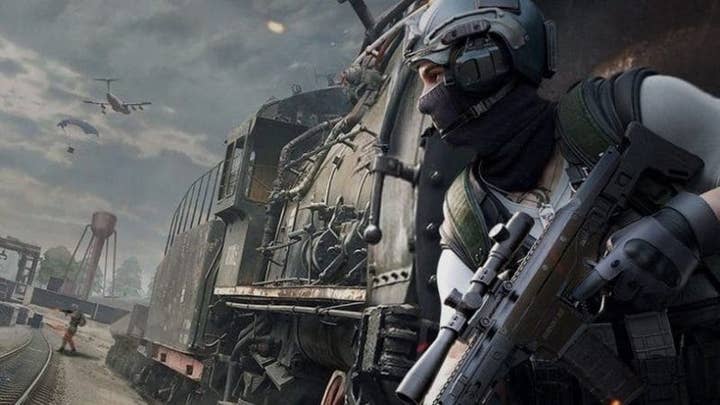 Overseas mobile revenue dramatically improved for both Tencent and NetEase last year, helping to offset the impact of China's months-long freeze on new game approvals.
A new report by IHS Markit shows that combined non-China takings from the App Store and Google Play for the two publishers amounted to $472 million in 2018 -- that's a 505% improvement on the $78 million taken the year before.
IHS notes that a majority of this growth can be directly attributed to NetEase's Knives Out, a PUBG-like battle royale title. In particular, the game has proven to be very popular in Japan.
Meanwhile, Tencent's biggest hits have been Arena of Valor -- the non-China version of flagship title Honor of Kings -- and PUBG Mobile.
While the former has "failed to ignite western audiences", the mobile version of PUBG has outperformed it in select markets and often appears in the Top 50 highest-grossing iOS apps in the US. That said, IHS notes that PUBG Mobile only represented 2% of Tencent's overall mobile games business in Q3 2018.
Tencent also fares well in the analyst firm's rankings for the top performing titles worldwide. In 2018, Honor of Kings/Arena of Valor was the sixth highest-grossing title, with net revenues of $463 million. Tencent also took a share of the $1.03 billion generated by the top title, Candy Crush Saga, thanks to publishing deals.
Meanwhile PUBG Mobile was the second most downloaded game of 2018, with 274 million installs -- beaten only by Voodoo's hyper-casual hit Helix Jump and its 380 million downloads.
These successes outside their home market of China have helped NetEase and Tencent weather the problems caused by the government's nine-month freeze on new game approvals while it reorganised the regulatory body responsible for them.
The approvals process restarted in December, with three batches released so far, although Tencent and NetEase were left out of the first two.
There were reports yesterday that China has once again frozen approvals while it catches up with the backlog of submissions but NetEase claims this is not the case.
Overall, IHS Markit reports that combined mobile games net revenue from Google Play and the App Store grew 5% year-on-year to $34.3 billion. This growth is slower than in previous years due to a myriad of factors -- not the least of which has been the China freeze.