Telltale, Ouya CEOs added to DICE Summit
Dan Connors and Julie Uhrman join Sledgehammer's Glen Schofield and Qualcomm's Raj Talluri on speaker list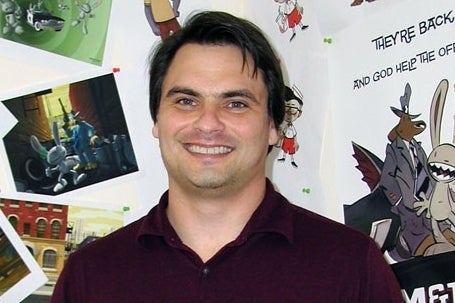 The 2013 DICE Summit schedule is nearly filled out. The organizing Academy of Interactive Arts & Sciences today announced four more speakers for the show, including Telltale Games co-founder/CEO Dan Connors and Ouya founder/CEO Julie Uhrman.
Connors is coming off a huge 2012 for Telltale Games that saw the company's The Walking Dead become a breakthrough hit. The episodic game based on the comic book series has garnered eight nominations for this year's DICE Awards, second only to ThatGameCompany's Journey and its 11 nods. Connors will discuss "appointment gaming" and the company's focus on episodic titles and interactive storytelling in downloadable games.
Uhrman's 2012 was similarly significant, as the Android-based Ouya console took off on Kickstarter, attracting nearly $8.6 million in crowd-funding. This year could be even bigger, as Ouya is expected to launch in March. Uhrman's talk will cover opportunities in the future of TV-based console gaming.
The AIAS also confirmed presentations by Sledgehammer co-founder studio head Glen Schofield and Qualcomm CDMA Technologies senior vice president of product management Raj Talluri. Schofield will talk about finding inspiration in everyday life, while Talluri will cover tech trends set to shape the future of the gaming industry.
The 2013 DICE Summit will be held February 5-8 at the Hard Rock Hotel and Casino in Las Vegas.