Telltale calls the '99 cent' mobile gamer a myth
Telltale's Steve Allison believes The Walking Dead is at "the right price"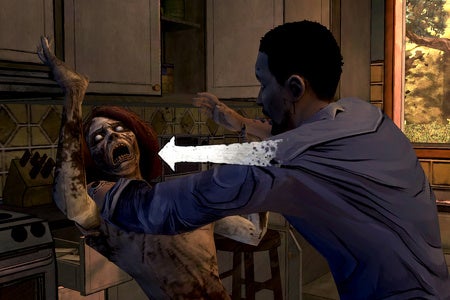 Telltale senior vice president of publishing Steve Allison has said that the idea of iOS gamers only being willing to pay 99 cents for an app is a myth. In an interview with PocketGamer about the iOS version of The Walking Dead, Allison said consumers respect quality and Telltale's adventure is at the right price.
"We knew The Walking Dead was shaping up to be a great touch screen experience and as our first universal iOS title that would also be available on console, $4.99 an episode is consistent with our past successful experiences on the App Store and with the pricing on other platforms," said Allison.
"The idea of a 99c gamer on iOS is more myth than fact, it's the quality and depth of each product that will drive the right price for consumers. We've had a great initial launch as a top 10 title with no signs of slowing down and great feedback on the game from people who have bought the game for their iOS devices."
"This is the right price for our game and it has not impeded our ability to get people interested in buying it," he added.
The Walking Dead is currently available on the App Store, but those of you sporting a first-generation iPad or anything earlier than an iPhone 4 need not apply.