Telling Lies: Critical Consensus
Her Story creator Sam Barlow delivers critically acclaimed followup, but Telling Lies still lives in the shadow of its predecessor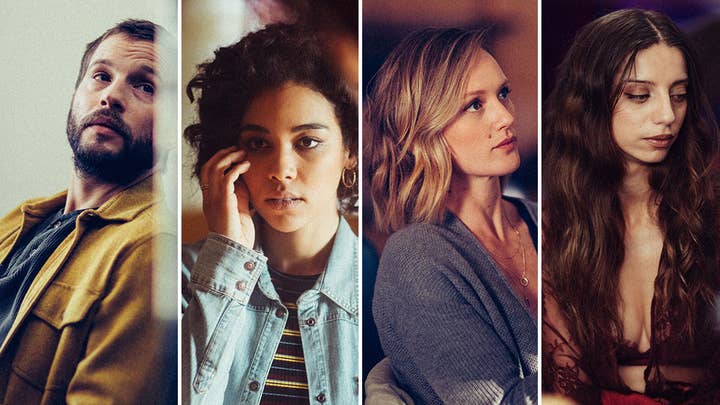 When FMV game Her Story released in 2015, it garnered a great deal of attention for simply being something new and innovative. That's not to downplay the quality of this critically-acclaimed indie gem, but there's no denying the role of novelty in its success.
Now, four years later, creator Sam Barlow has returned with another FMV mystery in the form of Telling Lies. While his latest creation rides into town on the coattails of its predecessor, it appears no worse for it. FMV is a narrow genre, in which Barlow is perhaps the defining creative force, and the challenges of examining Telling Lies outside the context of his previous work are apparent.
Much like Her Story, Telling Lies sees the player unpick a mystery by watching a series of connected video recordings. The scope of Telling Lies far surpassess the more intimate, singular focus of Her Story, and sees the player trawl through a much larger archive of security footage and intercepted video calls, peering into the lives of the four main characters (plus supporting cast) and slowly dismantling the titular lies.
"A second baby step into uncharted territory: a little wobbly, a little naive. But definitely courageous and exciting"

Oli Welsh, Eurogamer
The central conceit here, though, is that you can only view one half of any given conversation, with the idea being to knit the separate pieces together. In his glowing 87/100 review for PC Gamer, Andy Kelly described this one-sided conversation structure as "something of a stroke of genius." Eurogamer's Oli Welsh, however, was a little more critical of the choice, describing it as "stylistically alienating" with clips often coming off as "audition tapes rather than natural performances."
Welsh had lots of praise for the game overall though, recognising it as a "flawed but fascinating experiment in storytelling."
"For a couple of hours in its midsection, Telling Lies is quite thrilling, as you start to make connections, as new narrative threads shoot off in unexpected directions, and as you start to perceive the overall shape of the story," wrote Welsh.
"But before and after that there are periods of aimlessness - particularly after. Once you think you know the grand design and are filling in [the] blanks, it's hard to know what is expected of you to progress."
Comparing the game to Her Story, he concluded that Telling Lies is "but a second baby step into uncharted territory: a little wobbly, a little naive. But definitely courageous and exciting."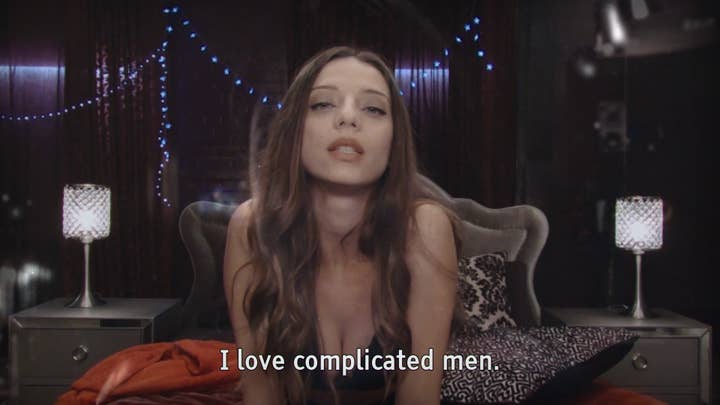 Coining the phrase "watch 'em up", Alice Bell put forward another favourable review over at Rock, Paper, Shotgun. Although highlighting inherent problems with the structure and pacing, she still found it "a very rewarding puzzle where you fit two halves of a word-coconut together without any cracks."
While the matter of pacing was consistently noted by critics, with the game struggling to maintain the tension and narrative consistency of a more structured experience, Kelly found the overall arc an "immensely satisfying experience" as the game begins with nothing but unanswered questions, and leads to a "complex story mapped out in your head."
Praising the atmosphere, well-realised characters, and nuanced performances, he wrote: "The game's blend of the blandly domestic and the thrilling is an effective one, setting the everyday lives of the characters against a bubbling plot of conspiracy and duplicity."
Both VideoGamer and GameSpot offered slightly less favourable reviews, however, each delivering a 7/10 verdict
"It's no surprise - and no bad thing - that Barlow's ambitions have bloomed since Her Story"

Josh Wise, VideoGamer
VideoGamer's Josh Wise found his "hunger for hunches" dying out as the game progressed, adding that the "more overblown aspects of its plot detract from the personal drama."
He still had lots of praise for the game overall though, concluding: "It's no surprise - and no bad thing - that Barlow's ambitions have bloomed since Her Story, but there are times, in Telling Lies, where he seems in need of a reminder: ordinary can be magical."
Phil Hornshaw's review for GameSpot criticised Telling Lies as "very much a title where you need to make your own fun." While the mystery solving process remained satisfying, he said the "game" part "largely exists in your own mind."
"There's little to push you forward other than your own desire to know more, and you'll largely create your own objectives and climaxes in the form of 'Aha!' moments along the way," he continued.
Hornshaw's criticism fell in-line with many others regarding the performances, which make Telling Lies "feel true and immediate, elevating the game's conceit that you're taking part in something forbidden and possibly sinister."
Finally, Chelsea Stark offered a recommendation in her review for Polygon, praising the "top-notch" acting and how it lets you "play with a sort of borderless freedom that's rare in gaming."
"It's crucial to slow down, take a breath, and watch everything, even when I want to rush through to find another clue," she wrote. "On the other hand, Telling Lies provides subtle reminders of the dangerous reality of rifling through stolen, encrypted files, and the level of secrecy required by that act. That tension helps the game crackle with life and urgency."
Overall, Barlow's return appears to be a triumphant one with critics still excited by the format, and broadly welcoming the additional refinement. However, Telling Lies certainly seems to struggle with the "difficult second album syndrome," unable to escape the gravity of its predecessor to become truly remarkable.