Telecomms minister pledges support for Lebanon's games industry
"Words are no longer enough" in the race to be the MENA region's leading market and industry for games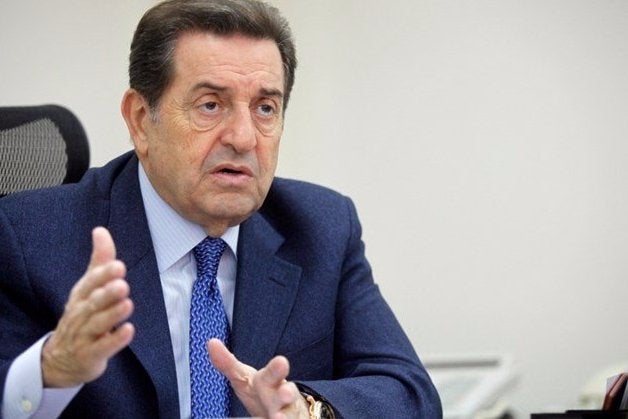 The Lebanese Minister for Telecommunications made an unprecedented show of support for the country's games industry today, pledging to take a "proactive role" in ensuring its growth and prosperity.
Speakers at the opening ceremony of the inaugural MENA Games Conference in Beirut, Mr Boutros Harb described the growing popularity of gaming across the entire region - a market expected to reach $3.2 billion in revenue by 2016.
According to Harb, an influential figure whose political career stretches back to the early Seventies, Lebanon is in a unique position to become not just the MENA region's biggest games market, but also its leading games industry.
"The race is on. Words are no longer enough," Harb said. "We need strategic policy, and to exploit our machines and tools to serve this purpose. As Minister of Telecommunications I have taken the challenge and decided to play a proactive role, in order to ensure that Lebanon is a producer and not just a consumer.
"I have taken the challenge and decided to play a proactive role, in order to ensure that Lebanon is a producer and not just a consumer"
"A major part of my challenge is to involve the Lebanese government, the ministers and all the related industries to undertake all necessary actions in order to maintain the Lebanese talents in our country and prevent brain leak.
"In addition, games are being produced abroad. My intention is to create the proper ecosystem in Lebanon, which will not only encourage the young geniuses to stay, but also provide them with the needed tools to explore their ideas and products while still based in Lebanon."
Harb finished on a plea to the "CEOs and CTOs of the world" to take advantage of "Lebanese skills, in terms of languages and culture" when building their strategies for MENA countries.
Speaking to GamesIndustry.biz, Ahmed Alsafar, co-founder of Play 3arabi and an advisor to the MENA conference, said that Harb's statement represented more than just rhetoric. According to Alsafar, the Lebanese games industry has never had support from the country's financial institutions. The explicit support of such an eminent politician, he said, could have a profound impact on the way banks and investors view game development.
But the opportunity exists for companies far beyond Lebanon's borders. Kate Edwards, the executive director of the International Game Developers Association, noted a 13 per cent average growth rate for games revenue in the MIddle East, and similar double-digit growth in African and Southeast Asian countries.
"These are non-traditional markets for games, which developers aren't used to producing content for," she told the MENA Games Conference audience. "They aren't familiar with, not just the languages, but the cultures.
"These emerging markets across the world are fantastic new opportunities for revenue, but developers have to be ready to make games that will work within those cultures."