Tekken Tag 2 steals number one in Japan
3DS and 3DS XL continue to dominate hardware sales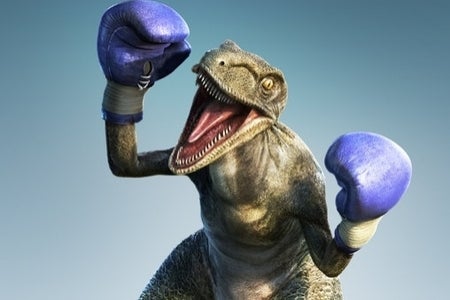 Tekken Tag Tournament 2 debuted at number one in the Japanese charts last week, Siliconera reports.
According to data from Media Create, Namco Bandai's new fighting game sold 62, 630 units during the seven-day period ending September 16. Rocket Company's Medabots 7: Kabuto/Kuwagata entered the chart in second place, selling just under 50,000 units.
However, it was a slow week for hardware, with the Nintendo 3DS XL retaining the top spot despite only a marginal increase in sales to 35,870 - the regular 3DS sold 25,033 units. Following its dramatic spike at the start of the month, Sony's PlayStation Vita has returned to a relatively low weekly figure of just below 11,000 units.
The full software chart is below. Total sales are in parentheses:
1. Tekken Tag Tournament 2: 62,630 (NEW) PS3 2. Medabots 7: Kabuto/Kuwagata: 49,519 (NEW) 3DS 3. New Super Mario Bros. 2: 36,245 (1,113,157) 3DS 4. Art Academy: Lessons for Everyone!: 35,910 (NEW) 3DS 5. Samurai Warriors Chronicles 2nd: 33,933 (NEW) 3DS 6. Pokémon Black/White 2: 18,266 (2,747,458) 3DS 7. Accel World: Awakening of the Silver Wings: 17,677 (NEW) PS3 8. Accel World: Awakening of the Silver Wings: 15,228 (NEW) PSP 9. Run For Money Tousouchuu: 13,925 (136,924) 3DS 10. Dragon Quest X: Rise of the Five Tribes Online: 9,780 (548,326) Wii