Vita fights back in Japanese charts
In second place thanks to Sega's Hatsune Miku Project Diva F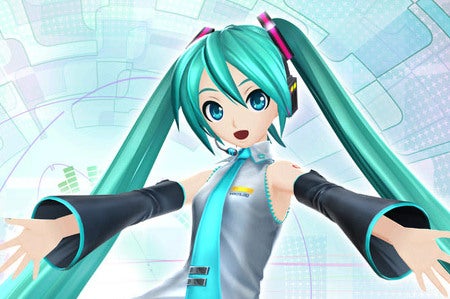 The PlayStation Vita has made a dramatic leap up the Japanese hardware charts, all thanks to Sega's Hatsune Miku Project Diva F.
The handheld still couldn't topple the Nintendo 3DS, but did see a rise in sales of over 37,000 units, pushing it into second place on Enterbrain's hardware chart for the week ending September 2.
Nintendo 3DS: 67,926 (64,921)
PlayStation Vita: 46,877 (9,751)
PlayStation 3: 12,846 (12,243)
PlayStation Portable: 10,918 (10,676)
Wii: 8,038 (8,476)
Xbox 360: 525 (563)
PlayStation 2: 411 (439)
Nintendo DSi: 279 (311)
Hatsune Miku Project Diva F, the Vita title responsible for the surge in sales, topped the software sales, selling 158,009 units in its debut week. There were four new entries in the top five alone.
Hatsune Miku Project Diva F 158,009 - Vita
Devil Summoner Soul Hackers 73,690 - 3DS
Senran Kagura Burst 70,569 - 3DS
New Super Mario Bros. 2 55,028 - 3DS
Neptune V 35,670 - PS3
[Via Andriasang ]