Team Lumo launches new micro-studio Lumo Developments
Steve Stopps, Jonathan Evans, Nic Williams and Chris Allen will release mobile title in summer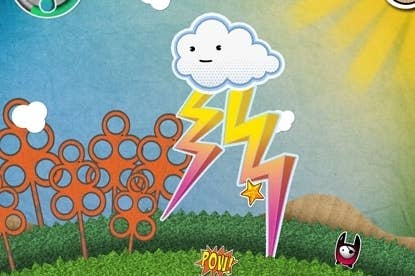 Lumo Developments, a new studio founded by ex-Blitz Games developers, launches today and hopes to release its first title this summer.
"This is something that we have always dreamed of doing, but seeing those hopeful conversations and crazy plans turn into reality is fantastic. To be working with this team, on a wholly original new game really is a dream come true," said designer Jonathan Evans.
Evans is joined by team founder Steve Stopps, artist Nic Williams and programmer Chris Allen in the new endeavour, which is backed by investment from Tesseract Interactive SEIS Service, managed by Daedalus Partners.
"Team Lumo was so special for all of us, and it was sad to think that we would not get to work together again. Our shared passion for innovative and beautiful games ultimately kept us together, and has led to our new game," said Stopps.
The team previously created iOS title Kumo Lumo and Williams hinted that the new game currently in development for mobile would have the same feel.
"It is early days for us at the moment, but we do have a clear vision for the game. It is unmistakably 'Lumo', but is also a very unique experience."