Tax credits for video games extended by EU
20% Industry rebate deal moves UK bid ever closer to fruition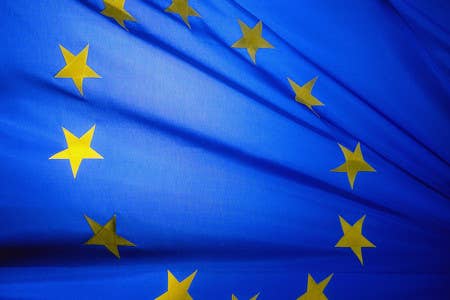 The European Commission has extended the deal which granted French developers a 20 per cent tax rebate, provided that they can prove that the games in questions are culturally significant.
A previous deal, fought for by the EGDF, and Guillaume de Fondaumière in particular, extended the offer only until December 31, 2011. The new agreement extends that priviledge until the end of 2017 at the earliest.
The news has special significance for the UK industry, which has saw continued pressure from TIGA rewarded in the last budget by the promise of a games tax break scheme for Britain. However, as apart of the EU, the British government had to await the Commission's decision before enacting the plan.
"I welcome this important resolution for our industry," said Fondaumière, EGDF chair and co-CEO of Quantic Dreams.
"It will allow France to pursue a scheme that has proven very successful, in particular to relocate creative forces that had left the country. But more importantly for Europe as a whole, I hope that this extended window will now encourage other countries such as the United Kingdom to quickly put in place similar measures.Through this decision, the Commission has also confirmed the legitimacy of games as a form of cultural expression, putting video games on equal footing with films or books."
Dr Richard Wilson, CEO of TIGA, has made the acquisition of tax breaks a key aim during his incumbency. The quick double victory of an assurance from both the UK Government and the EU, is a major coup for his campaign, as well as the UK industry.
"This is a critical victory not just for the French games development sector but also for the UK games development and digital publishing industry. Together we have demonstrated that video games are economically important, can be educational, and can be cultural products. "TIGA successfully convinced the UK Government to introduce a tax break for games production in the March 2012 Budget. Today's announcement by the European Commission gives the UK the green light to introduce this vital tax measure as soon as possible. This is a triumph for the French, the UK and the wider European games development sectors achieved by SNJV, TIGA and the EDGF trade associations, and I applaud the Commission's decision."
No date has yet been set for the introduction of the new breaks, but you can here Dr JO Twist, CEO of UKIE, discussing the progress of their implementation, and their implementations in the third GI podcast, available here.