Tatsumi Kimishima named as new Nintendo President
HR Head is surprise successor to the late Satoru Iwata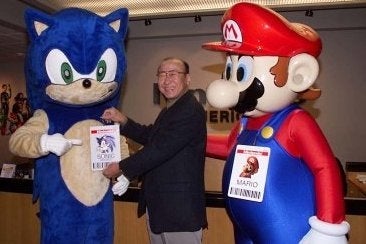 Nintendo has announced its new president, naming HR head Tatsumi Kimishima to the role left vacant by the tragically early death of Satoru Iwata earlier this year after 13 years in charge.
Kimishima has had plenty of executive experience. From 2002 to 2006 he was President of Nintendo of America, the role now held by Reggie Fils-Aime. He has also held the role of CFO for the Pokemon company, the presidency of its US business and spent almost thirty years working at the Sanwa Bank in Japan. He will take command at Nintendo from September 16.
Kimishima is likely to be a sharp contrast to the light hearted and public approach of Iwata, whose Nintendo Direct appearances became a watchword for the humanisation of corporate management. Whether Kimishima will continue the broadcasts is uncertain. However, his business acumen will likely play a more important role as Nintendo struggles to pivot after the relatively poor performance of the Wii U and the decreasing power of the 3DS in preparation for the launch of the NX and the company's entry into the mobile market.
Both Miyamoto and Wii architect Genyo Takeda were thought to be good prospects for the top job, but are listed as "Creative Fellow" and "Technology Fellow," in Nintendo's release.