Tapjoy CEO resigns, replaced by Disney exec
Steve Wadsworth takes reins at mobile advertising platform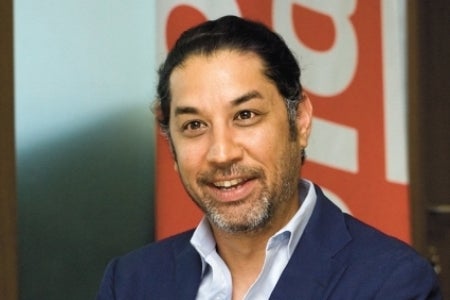 Mobile platform Tapjoy has a new boss, after its former president and CEO Mihir Shah resigned yesterday. Steve Wadsworth, former president of Disney Interactive Media Group, has been appointed as the new CEO.
"I'm extremely excited to be joining Tapjoy and the incredible team of talented, committed people who have built this dynamic company, and I'm thrilled to have the opportunity to lead Tapjoy through our next stage of growth," said Wadsworth, who has been a director at Tajoy since December 2011.
"Tapjoy is a unique and compelling company whose innovation has created a robust model for mobile app discovery and monetization, serving the needs of publishers and advertisers. I'm honoured to be part of the team, and I look forward to the opportunity."
Wadsworth joined Disney Interactive Media Group in 1999 and stayed with the company for 11 years, before founding his own, Wadsworth & Company, in 2011. He is also currently a director and executive chairman for Slacker, a San Diego internet radio start up.
"Tapjoy sits in the epicentre of an incredibly exciting growth industry and is very well positioned to take advantage of future growth," added Mark Leschly, chairman of Tapjoy's board.
"Tapjoy has scaled dramatically over the past two years, and we are very excited and fortunate to have someone with Steve's management credentials and deep technology and entertainment industry expertise to lead Tapjoy through our next phase of growth. Steve has had a unique opportunity to work closely with our senior management team since joining the Board. He will ensure that this is a seamless transition for all of Tapjoy's customers and employees as we continue to drive the growth and product innovation we are known for.
"The Board would also like to acknowledge Mihir's contributions to the firm during his tenure as CEO and thank him for helping the company transition from its start-up phase to a market leading growth company,"
Shah had been with company since January 2010.