Tantalus: Industry can't promise job security
CEO says studios need to be more honest about "volatile" world of games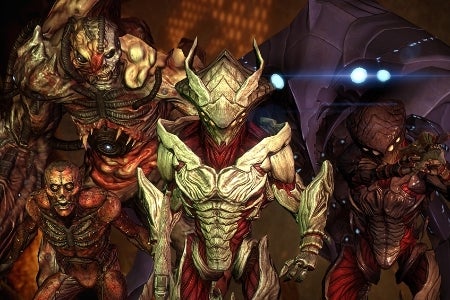 Tantalus CEO Tom Crago has spoken out about the lack of job security in video games development, and the need to be more honest about it.
"Fundamentally, and I realise this is a little controversial, I came to the conclusion that in an industry as volatile as video games, it's impossible to put your hand on your heart and say to any of your developers that their job is going to be secure for the next five or 10 years," he told Gamasutra.
"I feel like anyone who does that is kidding themselves, and so I determined to be much more transparent about our business, both in terms of its challenges and its successes."
Tantalus is currently working on Mass Effect 3 for the Wii U via its Straight Right label, and in the past has worked on MX vs. ATV Reflex and Megamind for handhelds.
Crago also discussed Tantalus' experience of that volatile industry, which included a sudden drop from profitability to loss, and subsequent lay-offs.
"I felt a huge sense of responsibility to the people working for me, and then you have pride and ego playing their part in the process as well. And like a lot of studios we held on for far too long. I'm happy that our guys were able to stay employed for longer as a result, but ultimately you don't do anyone any favours by pretending the world hasn't changed."
Tantalus was founded in 1994 in Melbourne.