Take-Two issues DMCA takedown against GTA VR modder
"The modifications are not intended to replace their games, nor are they a means of exploiting [their] IP," LukeRoss said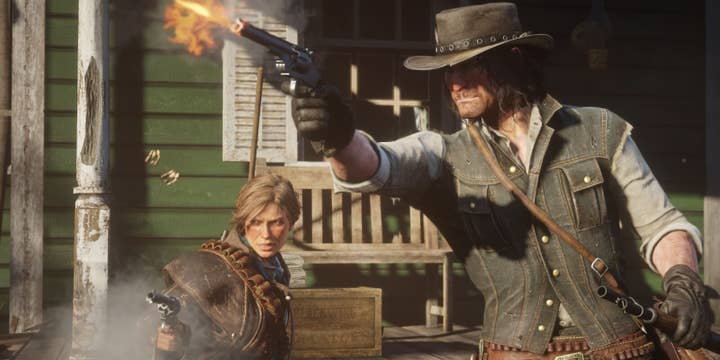 Take-Two has issued a DMCA takedown to a modder known as LukeRoss, who is behind VR versions of Grand Theft Auto 5, Red Dead Redemption 2 and the Mafia trilogy.
In a post on his Patreon, LukeRoss explained that Take-Two demanded for all of its copyrighted works to be removed from his page, as reported by PC Gamer.
The modder then said that he's asked Take-Two for clarifications as it's his "belief that [he's] not hosting any such materials."
"As you all know, I do create and distribute original modifications for those games, i.e. original pieces of software of my own creation that allow users to experience those games in a different and hopefully more intense and profound way," he wrote.
"However, none of my modifications are built using software belonging to Take-Two Interactive Software, Inc, and the modifications are not intended to replace their games, nor are they a means of exploiting Take-Two Interactive Software, Inc's proprietary IP or assets. All of my modifications require that users buy and own the games before they can add my modifications."
In an update, LukeRoss explained that he hadn't heard back from Take-Two at the time of writing, but that Patreon had "offered to try and establish a direct channel."
In an interview with The Verge published last week, LukeRoss said he was earning over $20,000 a month from his modding activity via Patreon, which also includes versions of Elden Ring, Horizon Zero Dawn, and more.
However, he clarified in his post related to the DMCA takedown that it "was filed as a copyright issue and not a licensing issue, so the motivation for the request does not appear to be related to the fact that there is money involved."
GamesIndustry.biz has reached out to Take-Two for comment.