Take-Two financials endure Battleborn miss
Strong catalog sales help publisher exceed guidance despite shooter's under-performance; new Rockstar projects "will be revealed soon"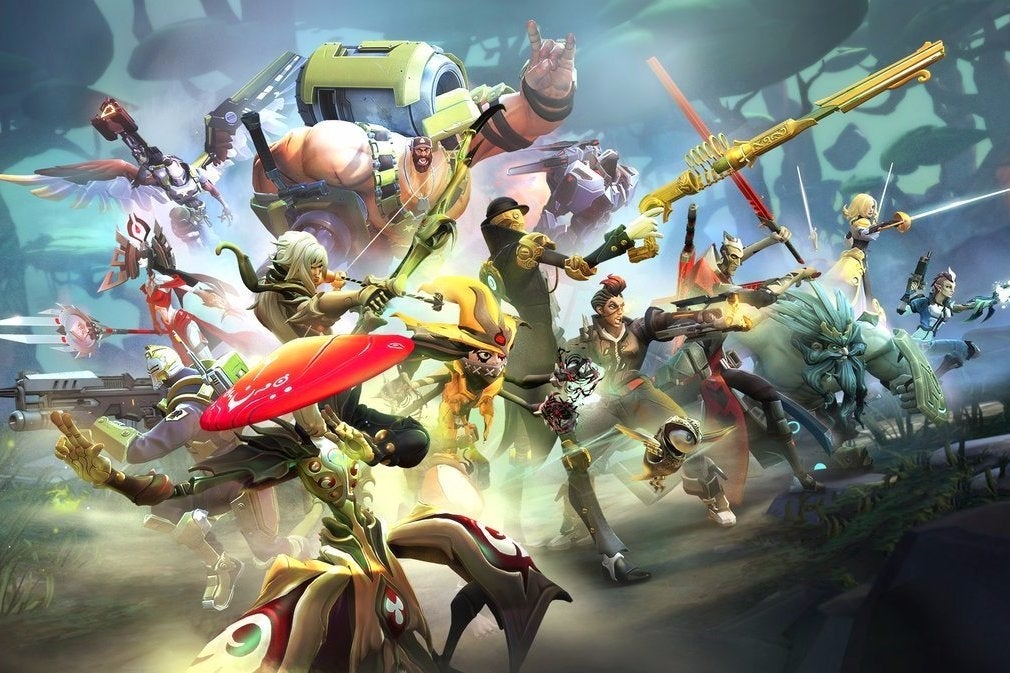 Speaking with GamesIndustry.biz, Take-Two Interactive president Strauss Zelnick addressed the good news and the bad news from the company's first quarter earnings report today. The bad news was that the publisher's online team-based first-person shooter Battleborn under-performed. The good news was that the company's catalog titles performed so well that Take-Two beat its sales guidance anyway.
When asked if Battleborn lived up to expectations, Zelnick was candid in his assessment.
"In terms of its reception by consumers and reviewers, it did," Zelnick said. "It terms of its economic performance, it did not. So that was a bit of a disappointment. The good news is we have a powerful enough enterprise and a diverse array of products, and as a result we were able to deliver a good, solid quarter with revenue being up over expectations.
"The other news is our goal is always to innovate and push the envelope. And sometimes, in a highly innovative, highly creative enterprise, things don't work out exactly the way you might like. And I take responsibility for those choices. I take responsibility for all of our results."
Zelnick added that the IP is still highly regarded and Take-Two is continuing to release and build more content for it, saying, "The good news about our business is we get to iterate and keep trying."
For the quarter ended June 30, Take-Two posted net revenues up 13% to $311.6 million. It also narrowed its net loss for the quarter to $38.6 million, compared to $67 million in the year-ago quarter. The biggest contributors were an array of catalog titles, including Grand Theft Auto V, Grand Theft Auto Online, and NBA 2K16.
As a result of new government regulations on the reporting of non-GAAP numbers, Take-Two also provided first quarter bookings for the company so investors could get a more accurate depiction of how much the company billed for physical and digital sales during the quarter without the deferred revenue adjustment required of GAAP numbers. Bookings were down nearly 30% to $253.4 million on tough comparisons to the previous year's launch of Grand Theft Auto V for the PC.
Zelnick said it was a solid start to the company's fiscal year, and predicted better days ahead as the company rolls into "maybe one of the strongest lineups we've ever brought to market in a period."
In addition to Mafia III, Civilization VI, and console versions of XCOM 2 slated for release this fall, Take-Two noted that "Rockstar Games also is hard at work on some exciting future projects that will be revealed soon."
For the full year, Take-Two is projecting net revenues of $1.75 billion to $1.85 billion, with net income of $229 million to $258 million. Its bookings are expected to be between $1.5 billion and $1.6 billion. The company's previous fiscal year saw non-GAAP revenues of $1.56 billion. Zelnick said he doesn't think the guidance for the current fiscal year includes any contribution from the Nintendo NX platform, which Nintendo has said would launch right at the end of Take-Two's fiscal year in March 2017.
Going beyond his own company's performance, Zelnick gave praise for the augmented reality hit Pokemon Go.
"It's really exciting, and I think it shows what happens when you apply interesting technology and great creativity to beloved intellectual property," Zelnick said. "The key point here is the Pokemon property is something a whole generation has this incredible affection for. And that's the real difference. This very technology has been used before in a title that kind of disappeared without a trace. What's remarkable here is not the technology and not really the gameplay. What was remarkable was tying that to Pokemon. And how can you not be impressed by what they've achieved? It's a wonderful achievement."
Finally, when asked if Brock Lesnar's recent failed drug tests surrounding his last UFC fight would have any impact on his status as cover athlete for WWE 2K17, Zelnick said, "None whatsoever."