Take-Two beats forecasts for third straight year
Grand Theft Auto V and still-growing GTA Online continue to fuel publisher's performance as digital makes up 54% of net revenues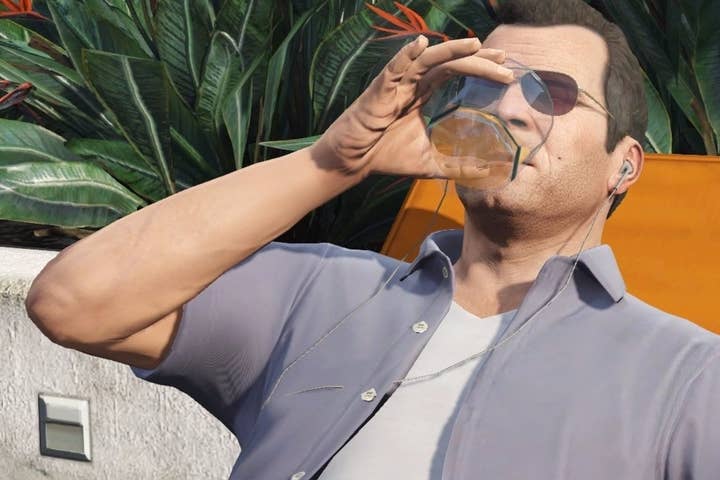 Update
Take-Two Interactive's earnings call this afternoon added a few interesting details to its fiscal results, including that its mega hit Grand Theft Auto V has now shipped 65 million units worldwide.
"Today, Grand Theft Auto V is sold in more than 65 million units worldwide. Moreover, engagement with Grand Theft Auto Online continues to be fantastic, with both fourth quarter and fiscal 2016 revenues up year-over-year. Rockstar Games has driven sustained engagement, with the Grand Theft Auto Online by delighting audiences with the regular release of free content updates. And there are many more on the way to keep these communities driving, Rockstar games is, of course, also hard at work and some exciting future projects that will be revealed soon," said CEO Strauss Zelnick."
NBA 2K16 meanwhile "has outperformed our expectations and remains poised to become our highest selling sports game ever with selling of nearly 7.5 million units, up double-digits versus the same period for the prior release."
Original story
Take-Two Interactive today reported its fourth quarter and full-year fiscal results, beating expectations for both and underscoring the company's increasing shift to digital revenues.
For the fourth quarter, Take-Two posted non-GAAP net revenue of $342.5 million, down 20 percent year-over-year due to a less extensive new release slate, but still above the latest forecast's upper range of $310 million. Meanwhile, non-GAAP net income was $51.7 million, down a little less than 5 percent, but still enough for an earnings per share of $0.46 compared to a forecast that topped out at $0.25.
On a GAAP basis, fourth quarter net revenues were up 26 percent to $377.2 million, with net income of $46.4 million. For the same period last year, the company posted a net loss of $242.8 million.
The full-year numbers looked similar, with non-GAAP net revenues down 6 percent to $1.561 billion, but still above guidance that topped out at $1.53 billion. Non-GAAP earnings per share were $1.96 for the year, compared to the third quarter projection of $1.65 to $1.75, and far surpassing the company's initial fiscal year guidance of $0.75 to $1.
"Our results were driven by the continued extraordinary performance of Grand Theft Auto V, ongoing momentum in our NBA 2K and WWE 2K series, the successful launch of XCOM 2, and our highest-ever revenue from recurrent consumer spending," Take-Two chairman and CEO Strauss Zelnick said.
Recurrent consumer spending and digital distribution of games are clearly making up a larger chunk of Take-Two's business. The publisher said Grand Theft Auto Online (which first launched in 2013) grew year-over-year, and digital revenues accounted for 54 percent of the company's non-GAAP net revenues for the year, making up a majority of sales for the first time. Five years ago, Take-Two's digital operations made up just 13 percent of the business.
Looking forward, Take-Two is projecting its fiscal 2017 to stay the course, with non-GAAP net revenues between $1.5 billion and $1.6 billion, and net income per share of $1 to $1.25. (While the earnings per share number is lower, it could be conservative; Take-Two has nearly doubled its initial full-year EPS guidance in each of the last three years.) This month's launch of Battleborn has kicked off the company's major title release slate for the fiscal year, and it also expects Mafia III, Civilization VI, and new versions of NBA 2K and WWE 2K to contribute to those numbers.