Take part in an intimate Q&A with Valve at the GamesIndustry.biz Investment Summit
Part Three in our GI Live series will feature Valve answering developer questions and giving feedback on how to get noticed on Steam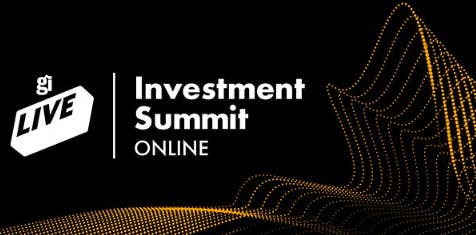 Valve will host an intimate Q&A session with indie developers at next month's GamesIndustry.biz Investment Summit Online.
On Wednesday, September 9th, the firm will give advice on how to be successful on Steam, including tips on how to improve your store page.
Only limited spaces are available for the Q&A. All developer meeting ticket holders will be contacted next week for a chance to put their name down for the session. If you've yet to book your ticket, you can do so now for £10 right here.
The Investment Summit takes place on September 9th and 10th, and will feature talks (which are free for all) and a meeting system where investors and publishers will connect with independent game makers.
Publishers and investors already signed up to the event include: 101XP, 11Bit Software, Accelerate Games, Animal Kingdom, Another Indie, Behaviour Interactive, Creative England, Digital Extremes, Galaxy Interactive, Gamesco London, Gearbox Publishing, Graffiti Games, Humble Bundle, The Irregular Corporation, Kickstarter, Kowloon Nights, Makers Fund, Miniclip, Oculus, Quantum Astrophysicists Guild, Sega, Skystone Games, Snail Games USA, Super.com, Team17, Those Awesome Guys, tinyBuild, Tripwire Interactive, Ubisoft, Valve, Wired Productions, Wings and Xsolla.
Alongside the Summit, a series of talks will also be held across the two days. Our first speakers will be announced early next week. All ticket holders will also be invited to take part in a casual networking event.
During our last Summit, more than 1,000 industry professionals signed up, from 198 investors and publishers and over 500 independent game studios.
Tickets for the meeting system are £10 for investors, publishers and developers. A small number of $150 tickets are also available for service providers looking to meet with publishers and studios. You can book all of them via this link.
The event is made possible thanks to our sponsors, which this year includes Xsolla. If you're interested in supporting this year's event, contact Charlotte.Nangle@gamesindustry.biz.
The Investment Summit is part of our GI Live series of events, which has already featured State of Games and Changing Channels (you can rewatch the content via that link), and will conclude with the UK Best Places To Work Awards on September 18th.