Star Wars: The Old Republic grabs six nominations in GDC Online Awards
GDC Online Awards include nods to World of Warcraft, Diablo III, Sims Social and others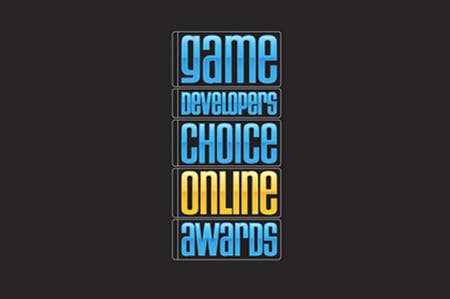 The Third Annual GDC Online Awards have posted nominations for games ranging from subscription MMOs to F2P social titles. The awards will honor the best connected online gaming titles from around the world in a ceremony that is adding more and more to the growth of the casual and connected gaming market.
Big nominees this year include Star Wars: The Old Republic, which garnered six nominations, as well as The Sims Social and Diablo III, which both netted multiple nods.
The Best Live Game and Best New Online Game represent the biggest awards of the night, which saw games like Rift, League of Legends, World of Warcraft and CityVille take nominations. In the Best New Online Game category, The Old Republic, Draw Something, Rage of Bahamut and others are to duke it out come October at the Game Developers Conference in Austin, Texas.
The full list of awards and nominees:
BEST SOCIAL NETWORK GAME: • CastleVille (Zynga Dallas) • Rage Of Bahamut (Cygames/Mobage) • Draw Something (OMGPOP/Zynga) • Empires & Allies (Zynga LA) • The Sims Social (Playfish) BEST AUDIO: • Star Wars: The Old Republic (BioWare Austin) • Tribes: Ascend (Hi-Rez Studios) • Marvel: Avengers Alliance (Playdom/Disney) • Diablo III (Blizzard Entertainment) • Indiana Jones Adventure World (Zynga Boston)
BEST ONLINE GAME DESIGN: • Glitch (Tiny Speck) • Realm of the Mad God (Wild Shadow Studios/Kabam w/Spry Fox) • Star Wars: The Old Republic (BioWare Austin) • DragonVale (Backflip Studios) • Woodland Heroes (Row Sham Bow)
BEST ONLINE VISUAL ARTS: • Tera (Bluehole Studio/En Masse) • Empires & Allies (Zynga LA) • Star Wars: The Old Republic (BioWare Austin) • Age of Empires Online (Robot Entertainment & Gas Powered Games) • Glitch (Tiny Speck)
ONLINE INNOVATION: • Journey (thatgamecompany) • Realm of the Mad God (Wild Shadow Studios/Kabam w/Spry Fox) • Star Wars: The Old Republic (BioWare Austin) • DayZ Mod for ArmA II (Dean Hall/Bohemia Interactive) • Idle Worship (Idle Games)
BEST COMMUNITY RELATIONS: • World of WarCraft (Blizzard Entertainment) • League of Legends (Riot Games) • Solitaire Blitz (PopCap/EA) • World of Tanks (Wargaming.net Belarus) • Diamond Dash (Wooga) BEST ONLINE TECHNOLOGY: • Diablo III (Blizzard Entertainment) • Star Wars: The Old Republic (BioWare Austin) • Indiana Jones Adventure World (Zynga Boston) • Tera (Bluehole Studio/En Masse) • The Sims Social (Playfish)
BEST LIVE GAME: • League of Legends (Riot Games) • Rift (Trion Worlds) • CityVille (Zynga) • World of WarCraft (Blizzard Entertainment) • EVE Online (CCP Games) BEST NEW ONLINE GAME: • CastleVille (Zynga Dallas) • Star Wars: The Old Republic (BioWare Austin) • DragonVale (Backflip Studios) • Draw Something (OMGPOP/Zynga) • Rage Of Bahamut (Cygames/Mobage)