Sword & Sworcery sales top 1.5 million
Capy Games reveals sales breakdown on hit multiplatform game by device and price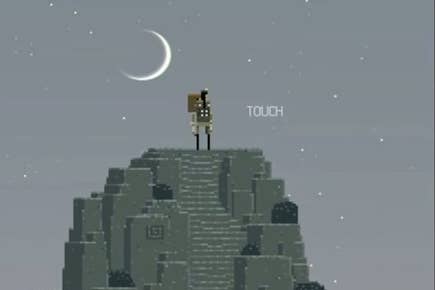 Capybara Games' critically acclaimed Superbrothers: Sword & Sworcery EP was already considered a hit, but the Toronto-based developer today released an infographic providing insight into not just the game's level of success, but where and how it's enjoyed that success.
According to Capy, Sword & Sworcery has sold more than 1.5 million units since its March 2011 launch as an iPad game. Since then, it has been brought to iPhone, Android, PC, Mac, and Linux.
Its original home has been the most lucrative for Capy, with iOS sales accounting for 55 percent of the game's revenue. The game's participation in three pay-what-you-want Humble Bundle sales promotions has also helped out, accounting for about 20 percent of sales, with Steam adding another 19 percent on top of that. Behind those, Google Play reaped 5 percent of the game's revenue, though it didn't arrive on that storefront until the very end of 2012.
Capy also broke down the ratio of copies sold for a discount versus those that fetched full price. Apple users proved more willing to buy the game at full price, with 86 percent of sales coming at the original $5 price. The game normally sells for $8 on Steam, which saw a 50-50 split in discount versus full price sales. The game saw more thrifty customers on Google Play, with only 23 percent of people paying the full $5 for the game on the Android storefront.