Survey shows waning interest in Android development
2200 devs also indicate growing preference for Google's service network over Facebook's social graph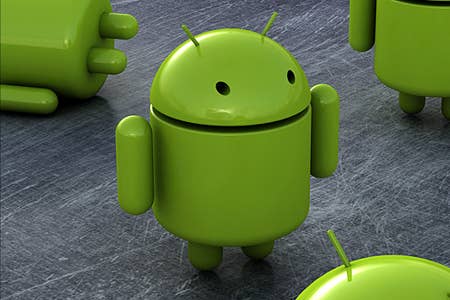 A new survey from the mobile platform operator Appcelerator and the analyst firm IDC shows waning interest in Google's Android OS among developers.
Of the 2173 developers that took part in the survey between January 25 and 27 - the survey is conducted every quarter - 78.6 per cent expressed interested in creating apps for Android mobile devices.
This is around 5 per cent lower than the previous quarter, contradicting the "enormous growth" in sales of Android devices over the past year. The survey acknowledges that, while a 5 per cent drop is small, it is "consistent with the trend of small but steady erosion in Android interest over the last four quarters."
Apple iOS remains the focus of the majority of developer interest, with 89 per cent indicating a desire to work with the iPhone and 88 per cent expressing interest in the iPad. Android tablets, on the other hand, intrigued only 66 per cent of the participants.
This translates into a big competitive opportunity for Google - and a potential significant risk for Facebook

Scott Ellison, IDC
Windows Phone 7 is the third most popular OS in terms of developer interest with 37 per cent - around the same as the previous quarter - while the same proportion want to work on Windows 8 tablets.
Research in Motion's Blackberry OS showed significant decline for the second quarter in a row, falling from 21 per cent to 15.5 per cent.
The surveyed developers indicated the increasing importance of focusing on mobile strategy, but development for social networks was less clear-cut.
The report highlights the confusion among developers trying to find ways to leverage Facebook's social graph. In a list of the 11 most popular priorities for social developers, making use of the full social graph ranked 8th, while the top three were notifications, status updates and authentication.
This could be good news for Google+: 39 per cent of the surveyed developers rated Google's network of services - YouTube, Gmail, Google Maps, Google search, etc. - as more important to their social strategies in 2012 than Facebook's social graph.
"This translates into a big competitive opportunity for Google-and potential significant risk for Facebook-especially because developers perceive Google as innovating faster than Facebook," said IDC's Scott Ellison.
"Google itself is clearly gearing up to leverage its network effects, one example being the alteration of its privacy policies to allow sharing of user data across its services."