SuperData: Big publisher showcases did not suffer from absence of E3
Twitch numbers were higher than E3 2019 showcases for major publishers, but PC Gaming Show's audience was down compared to last year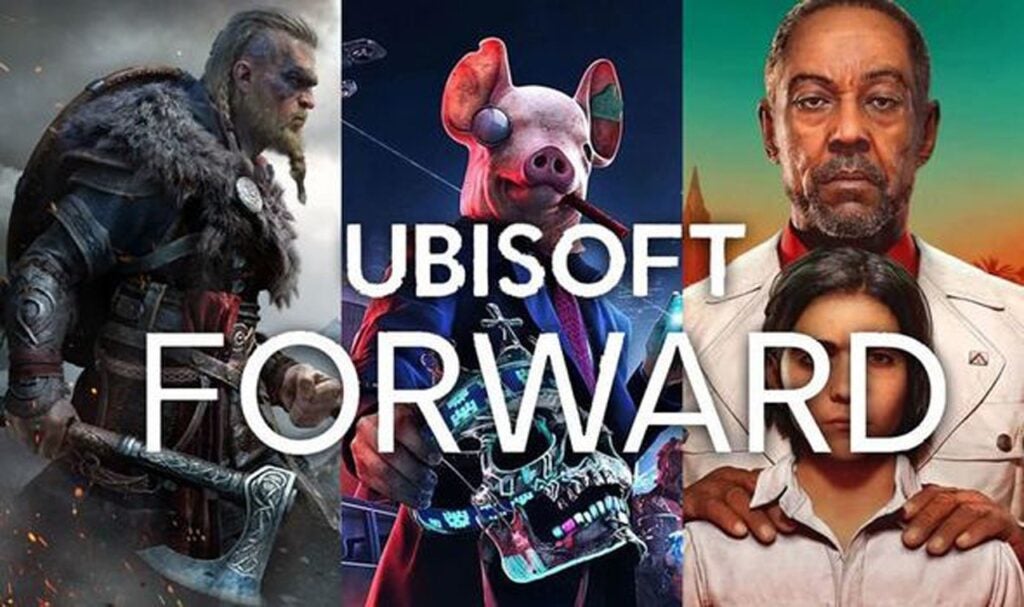 Major publishers have not struggled to get attention for their announcements in the absence of E3, according to a new report from SuperData.
The analyst firm gathered data from Twitch following online showcases from both PlayStation and Ubisoft this year, and found a higher level of engagement than similar broadcasts associated with live events.
The PlayStation 5 reveal on June 11 was watched by an average of 1.51 million people at any given minute of the live broadcast, much higher than the Xbox briefing at E3 2019.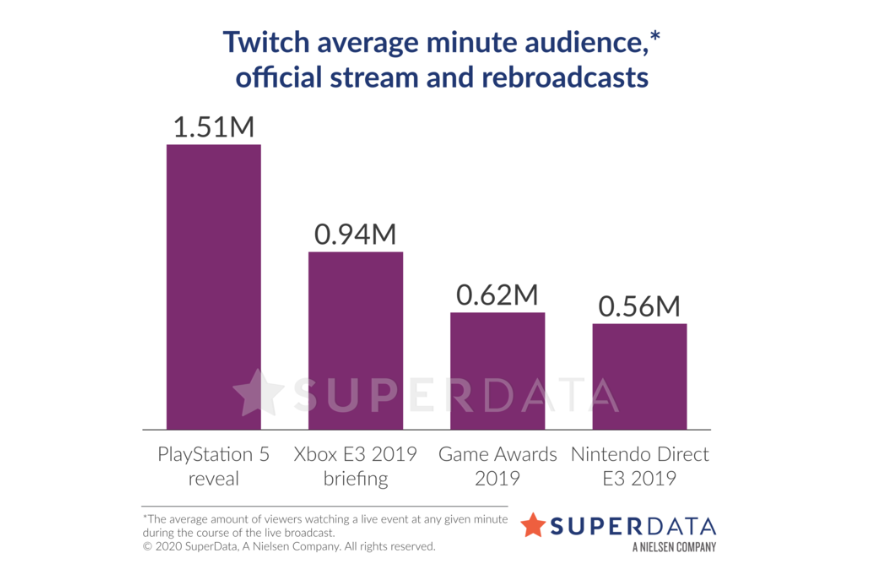 It should be noted that Sony didn't have a presence at E3 2019, and had not planned to attend this year's event before it was cancelled. In a statement, the company said "we do not feel the vision of E3 2020 is the right venue for what we are focused on this year."
SuperData highlighted a similar trend in audience engagement for Ubisoft Forward on July 12. It attracted an average of 1.02 million a minute during the live broadcast, versus 0.75 million viewers during Ubisoft's presentation at E3 2019.
SuperData noted that the audience was given an incentive to watch, however, in the form of a free copy of Watch Dogs 2 on PC. Even so, Ubisoft attracted 60% more viewers than during E3 2019.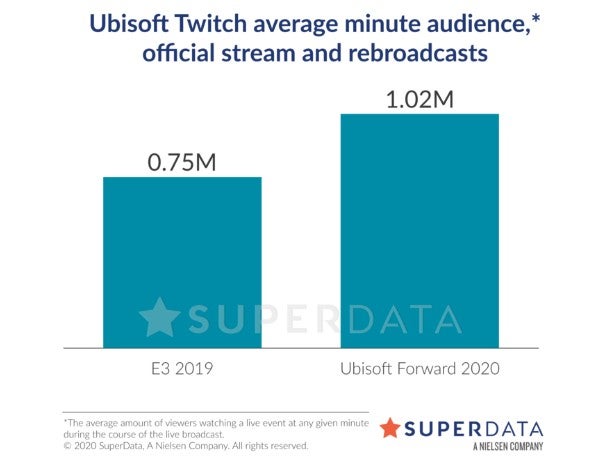 However, while SuperData noted that big publishers like PlayStation and Ubisoft seem capable of creating the same -- or even greater -- levels of interest around their products, that isn't the case for every company that attends E3.
"For example, the PC Gaming Show, which focuses mainly on a wide range of indie to midsize games, experienced lower live viewership on its official stream in 2020 than in 2019," SuperData said.
"Without the likelihood of headline-grabbing announcements, some viewers may not have felt it was worth tuning in when the event wasn't already part of wall-to-wall E3 press conferences."
Smaller companies benefit from "proximity to bigger announcements" that take place at E3, and so the annual show's absence may be keenly felt outside of the industry's biggest companies.
The question raised by this year -- in which the COVID-19 pandemic forced every company to move their marketing efforts online -- is whether the results of these digital showcases have undermined the value of a live event like E3 for the major publishers.
Yesterday, we published a report from Fancensus that analysed the media response to this year's online events and concluded: "We don't need E3 anymore" -- you can read that article here.