Super Mario Odyssey hits 2 million sales
With Switch sales "tracking those of the Wii," latest Mario game reached almost a third of the console's audience
Super Mario Odyssey sold more than two million units in just three days on the market, reaching almost a third of the Switch installed base.
In a briefing with investors, Nintendo confirmed that "about 7 million units" of Switch hardware are in the hands of consumers. With Super Mario Odyssey's sell-through figures above 2 million in the three days following its October 27 launch, that puts its attach rate at somewhere around 30 per cent.
In a second quarter financial report released yesterday, Nintendo said that it expects to sell-in close to 17 million units of the Switch by the end of March 2018.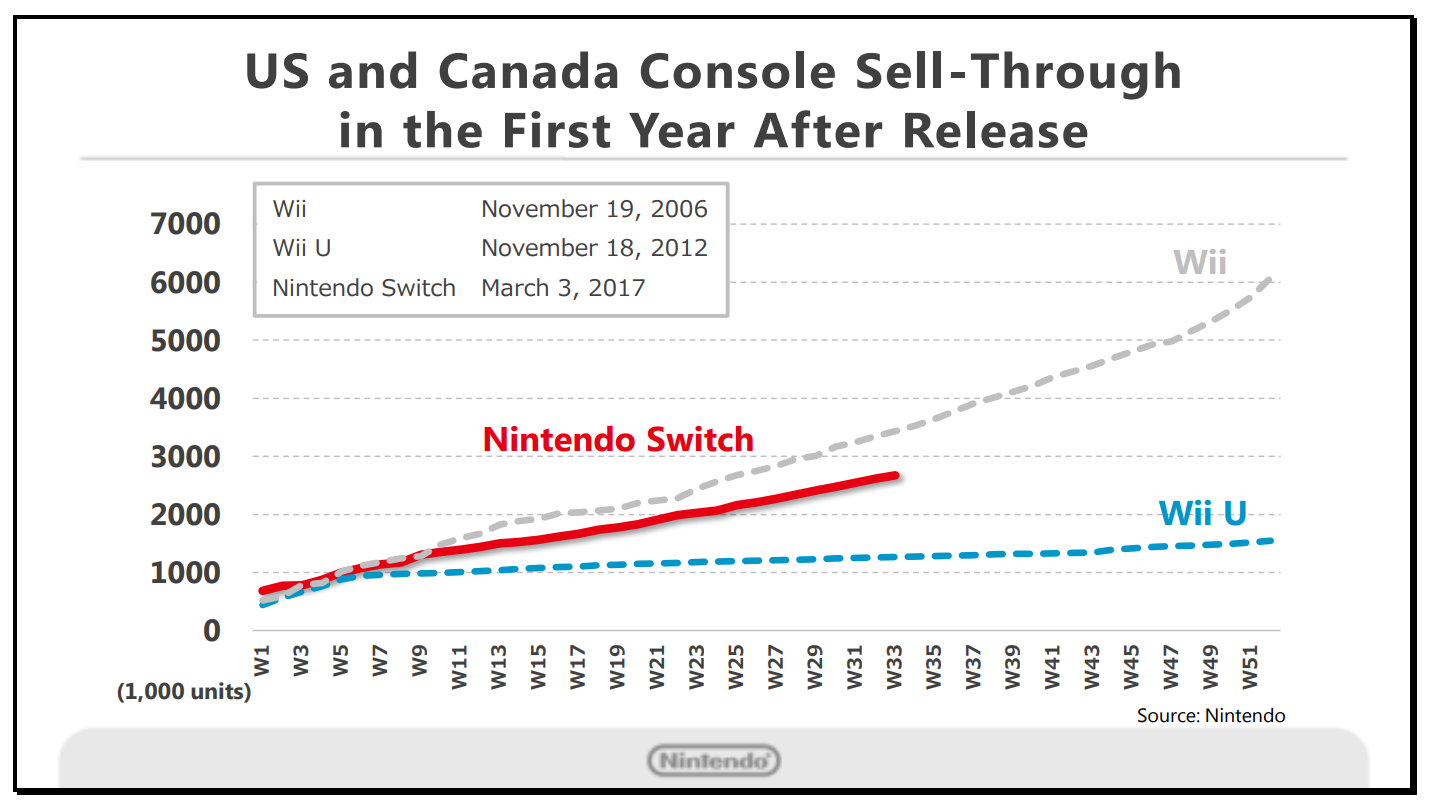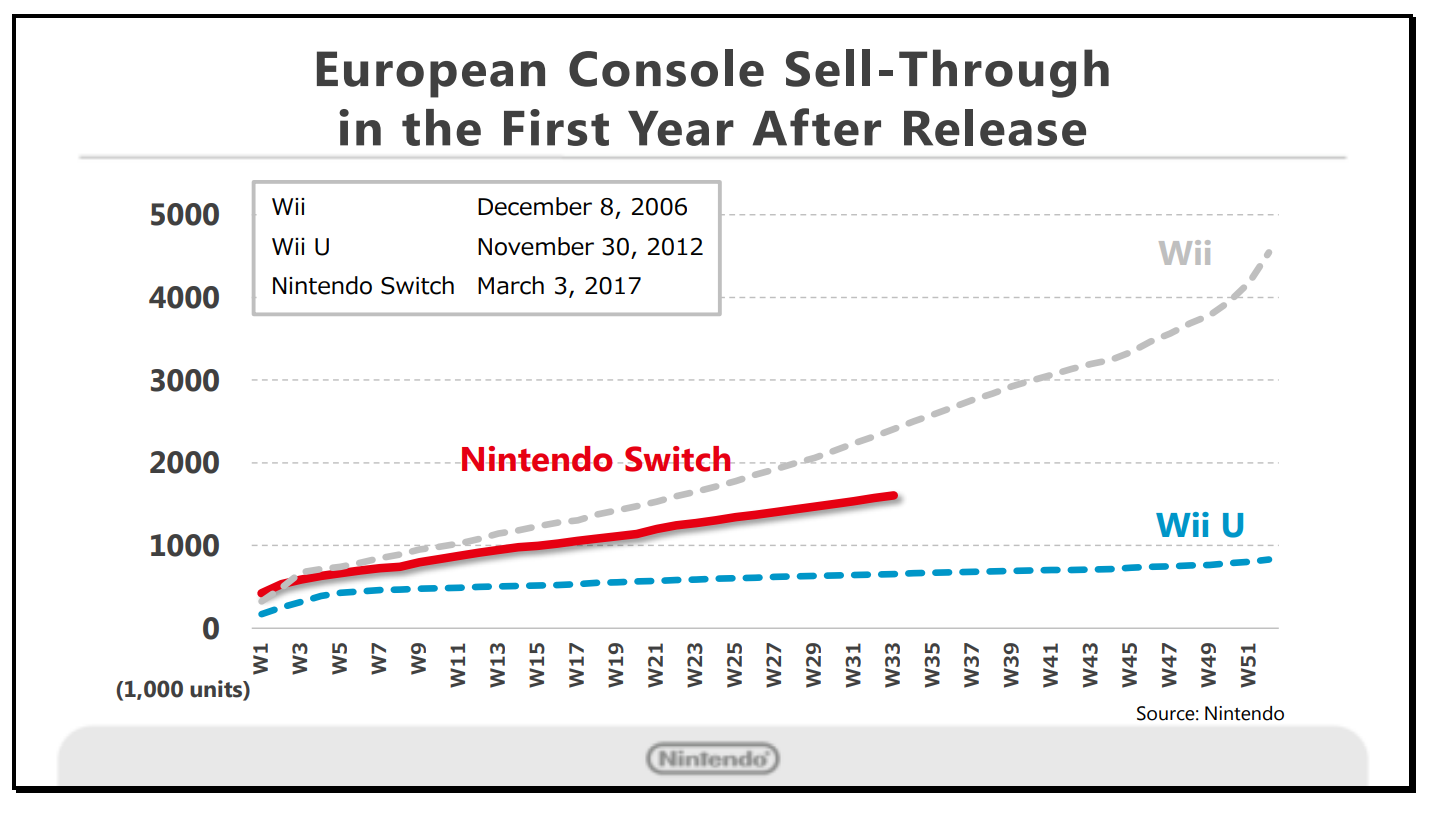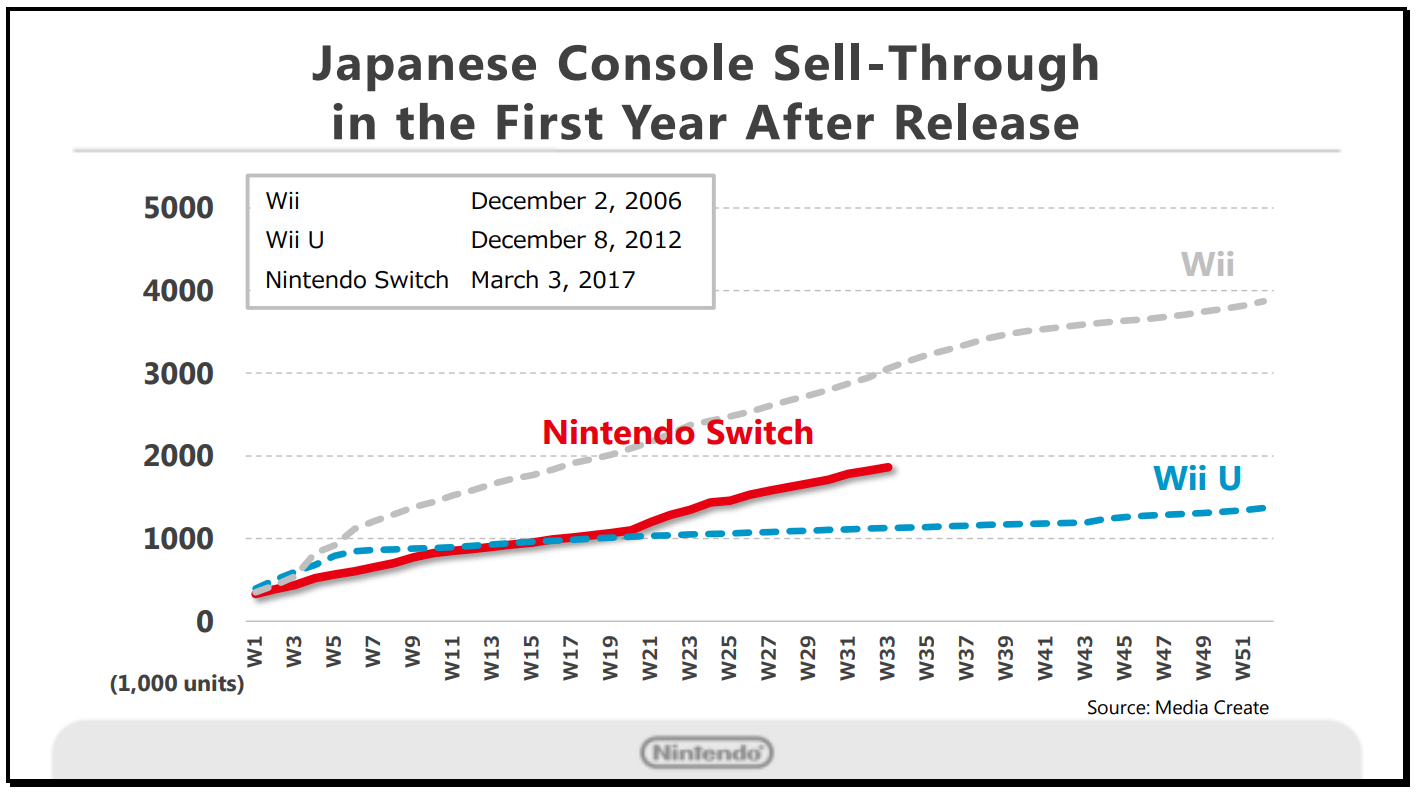 The company further detailed the console's progress in a series of graphs from each of its major territories - Japan, Europe, and the US and Canada - which illustrated that the Switch are "tracking to those of the Wii."
Indeed, in the US and Canada, Nintendo believes "holiday season sales for Nintendo Switch could catch up to the Wii figures.". The company also highlighted that the Switch launched in March, an unusual window for a new console, and that it had also been restricted by hardware shortages.
"We might have seen further sales growth if we were better prepared from the start," the company said.
The company also confirmed that the SNES Classic Edition had sold-through 2 million units, despite only launching on September 29 this year.