Suda51's Killer is Dead will see "wide" appeal, says Xseed
Executive Ken Berry talks about how Killer is Dead will be a unique opportunity for the company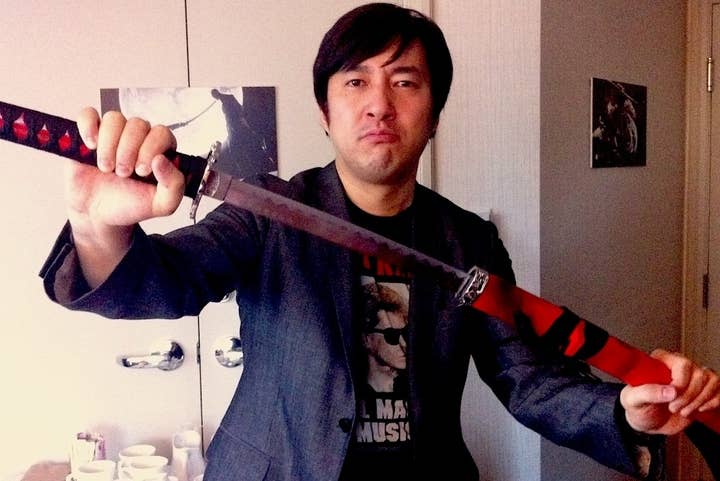 Xseed, known for publishing niche RPGs, believes that its publishing deal with Goichi Suda for Killer is Dead will yield much bigger results than its usual fare. Xseed Games executive vice president Ken Berry noted that it's the kind of title that could attract many more players than the publisher's typical audience.
"We definitely feel that Killer is Dead can appeal to a wide group of people, not just our usual core audience that mainly focuses on RPGs," said Berry. "The key will be getting the additional retail exposure at the mass market retailers like Wal-Mart, Best Buy and Target, which is essential to branching out to the more casual gamers that may not closely follow gaming news and upcoming releases."
Killer is Dead will launch this summer and it's likely to be the last Suda51 game outside of GungHo Online Entertainment, which purchased Suda's Grashopper Manufacture recently. Suda is working on another core console game and a mobile title with GungHo.
As for Xseed, the publisher noted that it's still confident in the so-called Operation Rainfall titles. Xseed was responsible for publishing Pandora's Tower in the US, and when asked if the release and success last year of The Last Story (another Operation Rainfall title) led to the opportunity to publish Pandora's Tower in the US, Berry confirmed "it absolutely did."
"We had a lot of ties to The Last Story at that time due to our president's ties to Sakaguchi-san of Mistwalker as well as our parent company doing the programming for it, but we didn't have any particular ties to Pandora's Tower," described Berry. "After we launched The Last Story to great success last year, we mutually decided with Nintendo that it was very beneficial for both parties and that we would extend the 'one-off' relationship to one other title, Pandora's Tower."
Check out the full interview on [a]list.