Subverse developer under fire for partnering with YouTuber Arch
Studio FOW first said it wasn't aware of the YouTuber's views, then backtracked to say it had "no problems with Arch"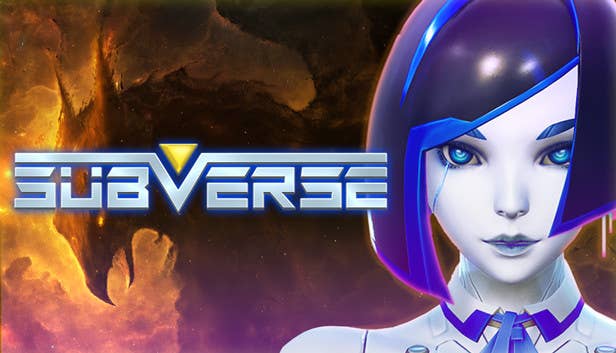 Studio FOW is currently facing controversy for partnering with YouTuber Arch (previously known as Arch Warhammer).
As reported by PC Gamer, the gameplay reveal of the developer's upcoming game, science-fiction sex game Subverse, was given to Arch as an exclusive, which caused a backlash from the wider games community.
The reveal video was initially posted on Reddit, and immediately received a lot of criticism. Studio FOW responded, acknowledging some "misfires" on its end.
"We've decided to leave this thread up but we will be automatically removing any future content made by this YouTuber to our subreddit," the statement said.
However, the studio's response on Discord was of different nature. One of the studio's community managers initially argued that the team was "not aware" that Arch had allegedly made racist statements in the past, adding: "We did not look into his background as much as we could have, and we know now this was a mistake."
But that message was then deleted, and another appeared, contradicting the previous statement and showing support to Arch.
"We would like to make it absolutely clear, we have no problems with Arch personally," the now deleted message read. "We simply wanted him to showcase some of our gameplay together, which Arch did professionally and he was very gracious with his time. We appreciate his time and want to say we are sorry for jumping into a politically charged situation so quickly. Subverse has no political affiliation, it's a game to be enjoyed by everyone."
Over the past few years, Arch -- a Warhammer 40k YouTuber -- has been increasingly controversial due to some of views he expressed online. Games Workshop made him remove the word 'Warhammer' from his handle, and also pushed Wargaming to end its partnership with the streamer. In a statement shared on Twitter earlier this year, Wargaming said: "We were specifically warned by Games Workshop not to work with this influencer, and agreed to it."
Studio FOW crowdfunded Subverse back in May 2019, with the title set for release in 2021.