Studio led by former BioWare devs unveils debut game
Inflexion is headed by ex-general manager Aaryn Flynn, and is working on survival crafting game Nightingale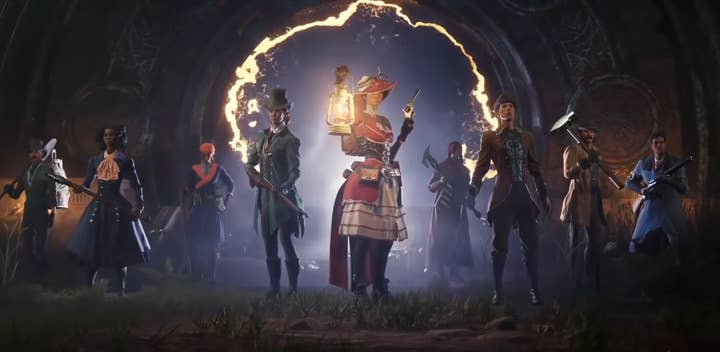 Inflexion, a studio made up of former BioWare employees, has unveiled its first game, Nightingale.
The studio showcased a trailer for Nightingale last night during The Game Awards, and is dubbed as a "shared-world survival crafting game set within a rich Victorial gaslamp fantasy setting."
The project is headed up by Aaryn Flynn, formerly general manager at BioWare. Inflexion is a rebrand of Improbable's Canadian studio, which Flynn joined in 2018 after a 17-year stint at the EA subsidiary.
Since then, Inflexion has amassed over 100 developers, many of which have worked on various BioWare titles including Mass Effect, Dragon Age, and Stars Wars: Knights of the old Republic.
"From the beginning, we knew we wanted to build an intricate fantasy setting as rich and full of history and life as anything we've worked on in the past," Flynn said in a statement. "The realms of Nightingale are vast and have many secrets to uncover, and we cannot wait for players to start discovering them."
Nightingale is slated to go into early access sometime in 2022.