Stryking Entertainment signs co-publishing agreement with Eutechnyx for Auto Club Revolution
New German firm to handle sales and marketing in German areas for crowd-source funded game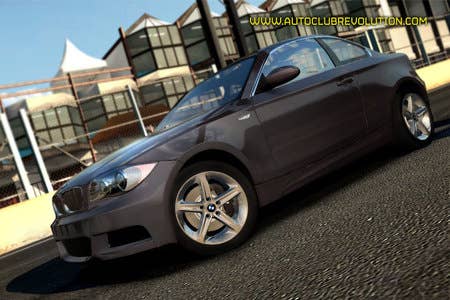 The upcoming, mainly crowd-funded Auto Club Revolution from Eutechnyx has earned another partner in the recently created Stryking Entertainment. The smaller studio, formed earlier this year by the ex-COO of Frogster Interactive Pictures, will be handling marketing and sales for the game in German-speaking territories.
"The huge success of free-to-play client, browser and social games over the past few years has turned online multiplayer games into a digital mass market, and today this medium can be used to reach mainstream target groups. This makes them very appealing to potential brand partners, and is an effective way of attracting existing fan groups, thus adding value through user acquisition, revenue from specific advertising and sponsorship activities as well as the sale of branded items," says founder and CEO Dirk Weyel.
"Auto Club Revolution is a prime example of a successful partnership between brand manufacturers and online games developers. We are giving our users the opportunity to take their favorite cars on a virtual test drive to enjoy the thrill of an authentic driving experience, because they would rarely get the chance to drive these models in real life. This is precisely what appeals to the car manufacturers, who are enabling their clients to actually experience the brands in a digital world in Auto Club Revolution," says CMO Christian Szymanski.
Stryking Entertainment is currently wrapping up their first funding round, and plan on taking more projects in the near future.