Streamline Studios: "In five to ten years you will need to be in SE Asia"
CEO Alex Fernandez on the co-development firm's resurgence since relocating to Kuala Lumpur, and Malaysia's emergence as the focal point for SE Asia
Across three days of the Level Up KL conference in Malaysia, the most convincing case for the bright future of the South East Asian games industry was made by Alexander Fernandez - an American entrepreneur who, until 2010, had operated his company out of Amsterdam.
For almost an hour, Fernandez spoke eloquently, without pause, and (most impressively) without notes on just how far Malaysia's games industry has come since Streamline Studios relocated to its capital in 2010; a bold move that put him on what he later described to GamesIndustry.biz as"the front lines" of the Malaysian government's multi-decade drive to turn the country into a knowledge economy, with digital industries like games at its centre.
"Malaysia has peaked to a point where people finally know that something is here," he said, when I visited Streamline's offices after his talk. "They're starting to understand it now, and what its role [in South East Asia] can be. All of my understanding of where Malaysia has been trying to get, and being a part of that, is what empowers my ability to talk about it - it's having lived it.
"We were on life support... All we had was a brand, our contacts and relationships, and a willingness to move forward"
"What I've seen in the past eight years is that [the Malaysian government] knew what was coming, but they knew it would be associated with a generation. You can't hit fast forward on people. And it's almost as though the generation caught up all at once. The moment that the government felt and saw that, they put it on blast. In the past 24 to 36 months - no more than that - they've really turned up the heat."
That support is channeled through government-funded organisations like the Malaysia Digital Economy Corporation (MDEC), which started the Level Up KL conference as way to galvanise the country's small but rapidly growing games industry. Despite being founded in Europe and run by a CEO from the United States, Streamline has been integral to that growth; a stable employer offering co-development work on some of the biggest franchises in the games business - Final Fantasy, Bioshock, Street Fighter and Gears of War to name just a few, with enough new work to keep the studio busy for a few years yet.
According to Fernandez, if an aspiring Malaysian developer wanted that kind of experience ten years ago, it would have been necessary to leave the country altogether. This idea is supported by the Level Up speaker line-up, which was built around local talent returning to Malaysia after establishing successful careers in other countries: Marvel Entertainment senior producer Danny Koo, EA Ghost art director Alitt Khaliq, and Final Fantasy XV lead designer Wan Hazmer, who received a standing ovation in Level Up's packed main room when he announced his decision to leave Square Enix and start a new studio in Kuala Lumpur.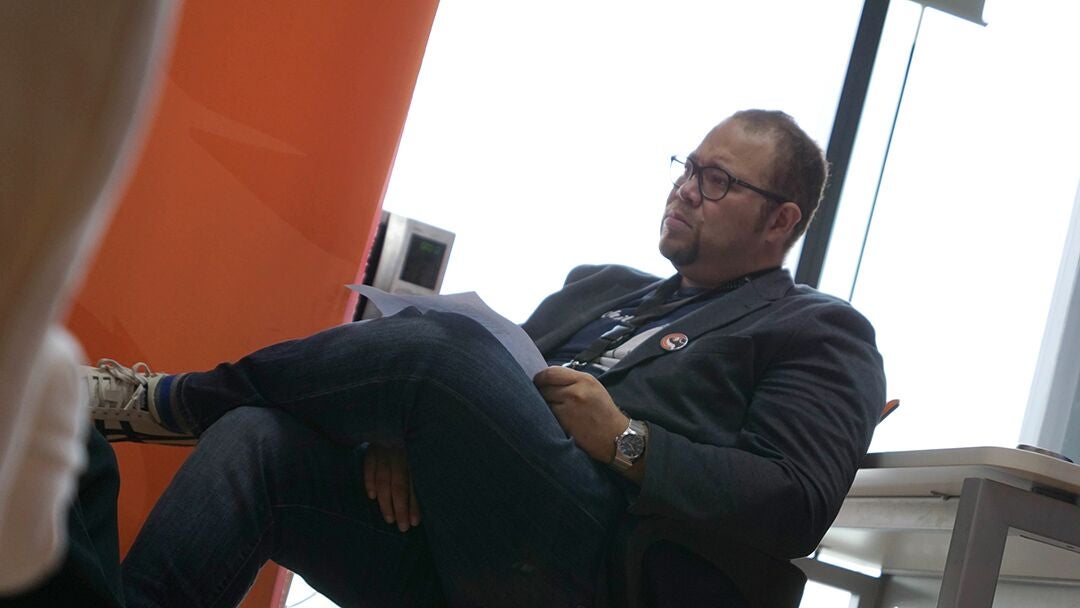 "They left because the market wasn't developed," Fernandez said. "They had all the skills they needed to go and compete in an international arena. They could, they did, they got where they needed to go. Now they can look back here, and they can come home. It costs two-thirds of wherever it is they're living right now, and they can participate and build something. Why the hell wouldn't you come home?"
If Malaysia now has an environment in which local talent can thrive, that wasn't necessarily the case when Streamline first arrived in 2010. At its root, the decision to relocate the business was taken out of necessity, when the global financial collapse at the end of the last decade forced the company to close down its operations in Amsterdam.
"The cost of AAA games will only be offset by working with companies like Streamline, and companies in locations like here"
"When the economic crisis came and liquidity froze in the market, I started to see customers go out of business," Fernandez recalled. "Of course, shit rolls downhill, and it just so happened to hit me in the face. That just caused a chain reaction.
"We were on life support. We took a big blow, we had to lay off all the staff. All we had was a brand, our contacts and relationships, and a willingness to move forward."
Streamline worked in AAA games, a sector of the market where costs were spiralling far more quickly than the audience was growing. The need for co-development services was, if anything, intensifying, but the kind of value a company like Streamline needed to provide had undoubtedly changed.
"We think AAA games will always be around, but I think the way that we go about producing them - from the technology, to the process, to the way we collaborate - that is going to have to be optimised to get to a point where it is profitable for these large companies," Fernandez said. "The production of AAA games and their cost will only be offset by working with companies like Streamline, and companies in locations like Malaysia.
"The reality is that, if you're in any of these markets that are super-saturated or super-expensive and you're trying to make it as a developer - which is already brutal anyway - you just have to follow basic economics: how long can you last with the money that you have? If you're in Malaysia you'll go two-thirds further - minimum."
When the decision was taken to start over again, it was obvious that a more cost-effective environment than Amsterdam was necessary to make Streamline work. Fernandez and his partners travelled to several possible locations, including Rio de Janeiro in Brazil, but Kuala Lumpur very quickly became the obvious choice: because of its importance within South East Asia, because of the relatively high level of English language fluency, and because of the country's commitment to educating young people in subjects relevant to digital industries.
"Our local talent here is raw; super talented, but it needs to be directed and it needs to get experience"
The availability of skills and talent is the one factor that comes up again and again when talking to Fernandez about what has allowed Streamline to prosper in its new home. A co-development business seeking work on AAA projects can't afford to compromise on the quality of its work, he said, and Malaysia's ability to provide the talent to support that is improving with each passing year.
"Our local talent here is raw; super talented, but it needs to be directed and it needs to get experience. The only way that will happen is a combination of us coming in as experienced hands, their desire and willingness to learn, and melding that together in a system that allows it to be focused.
"At the same time, because of the level of education, and because of the way that games have picked up here, you're seeing people that are one step closer to actually being perfect."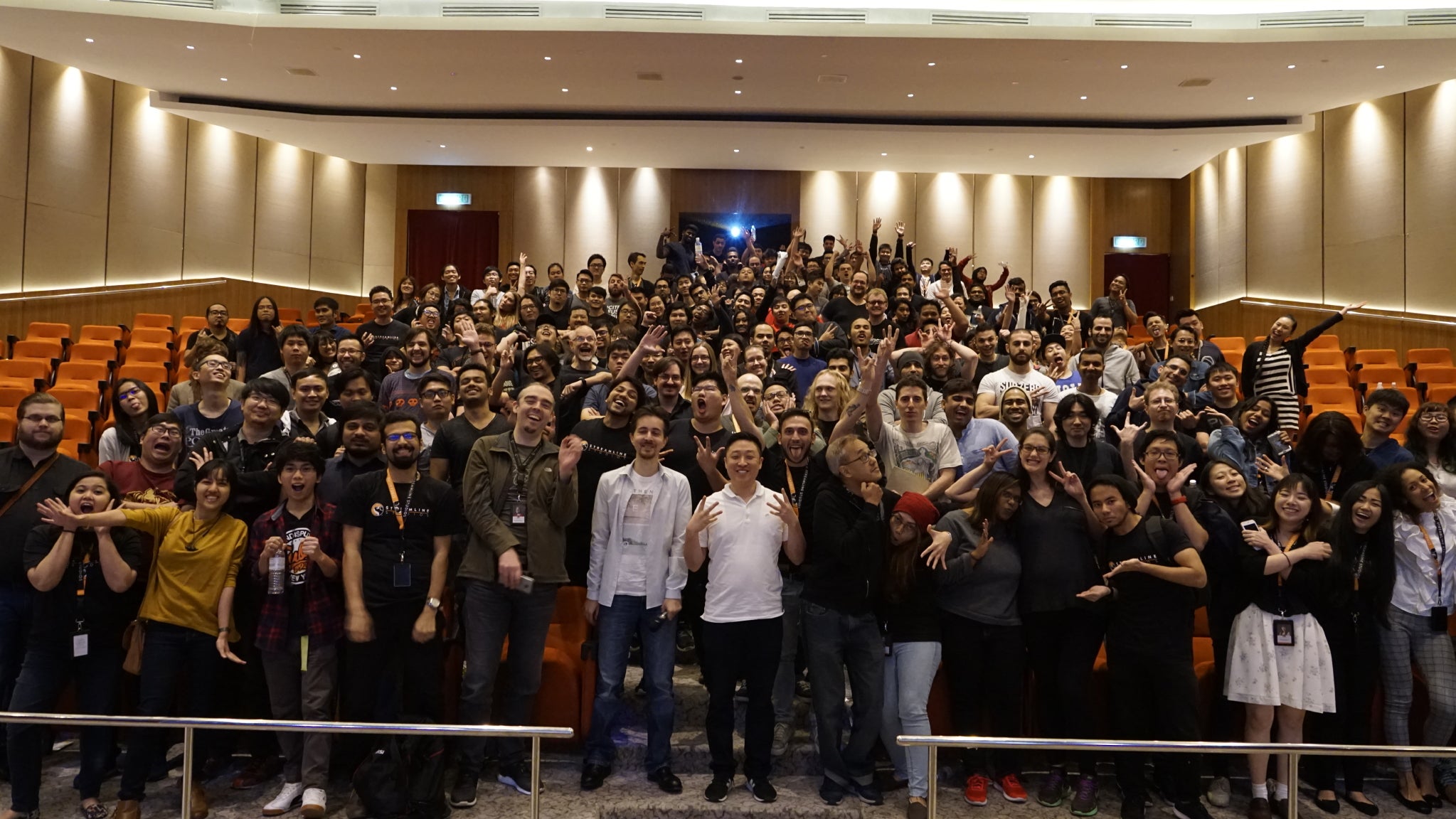 Right now, though, the one thing Streamline does need to import is experience. More than half of the company's employees are locals, but there are more than 40 nationalities represented altogether. "It's like a little United Nations out there," Fernandez deadpanned. "But I'd like to think we're a bit more functional than they are."
If Streamline's presence in Kuala Lumpur can be justified in economic terms alone, my conversation with Fernandez indicated that he is now personally invested in Malaysia and its games industry. He mentioned the need to challenge assumptions when pitching the company and its services to western businesses on several occasions. There are people in the global games industry who would struggle to locate Malaysia on a map, he said, and even if they can they might assume it's "the land before time."
"Malaysia wants to be at the centre of South East Asian games, and I think that it is going to do that"
The reality is very different. Malaysia is the wealthiest country in South East Asia (only the city-states of Singapore and Brunei have more money), and Kuala Lumpur a rapidly modernising metropolis. In the World Economic Forum's Global Competitiveness Index last year, Malaysia nestled between Ireland and France - the 23rd place country on a scale that rates prosperity in nations around the world. If it was all about saving money, Fernandez said, there are much cheaper places Streamline could be.
"We make sure that our [partners] understand that this isn't a sweatshop. This is a place of creative and technical excellence. There is a level of respect that we must have between each other, as well as with the outside world, so they understand that we're all doing the same thing. It doesn't matter where we're located. Work is work.
"It's not going to be the most massive saving in the world. It's global production, but in a fair and amicable way. Not in a way where we basically have controlled silos of people whose sole job is nothing short of colonialism. That doesn't make any sense."
And the model is working. The company now has a team of more than 220 people, around three times its total headcount just three years ago, making it the single most important employer in the Malaysian games industry. This year will bring even more growth for Streamline, Fernandez said, both creatively and commercially.
"We have some very exciting things coming up in 2018 that will change the way people perceive the business," he said, and what's good for Streamline is good for the country it now calls home.
"Malaysia wants to be at the centre of South East Asian games, and I think that it is going to do that, if it hasn't done it already. Because the investment is here, the focus and the dedication is here, and - whether it sounds self-serving or not - the fact that our company even exists here right now is testament to the fact that it's working.
"Ultimately, in five to ten years, you will need to be in South East Asia."