Stranger of Paradise: Final Fantasy Origin | Critical Consensus
Erratic reviews for a "confusing and chaotic" origin story of Square Enix's seminal JRPG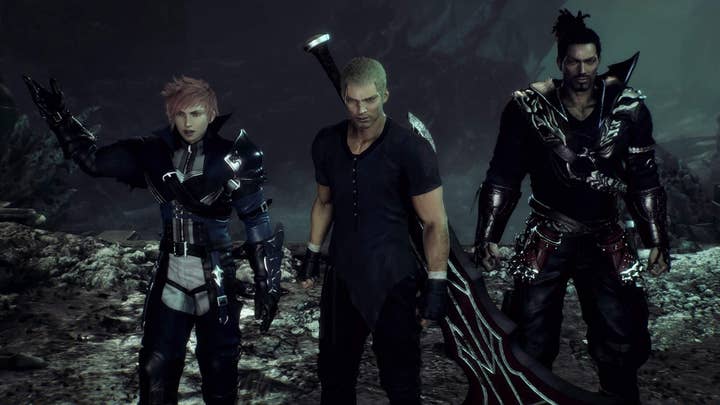 When Square Enix and developer Team Ninja showed a first look at Stranges of Paradise: Final Fantasy Origin last year, it received a mixed response from fans and onlookers, and a similar sentiment is reflected in the range of scores for this new action RPG, released today.
Stranger of Paradise is not a prequel to any of the mainline Final Fantasy games, it's more of a spin-off set in the same world that serves as an explanation to the series' recurring time travel theme, featuring some familiar characters.
The game follows a new group led by main protagonist Jack, better known as Garland, the original boss of the first Final Fantasy. The plot follows Jack's mission to kill Chaos, also an early enemy of the series.
As of writing, Stranger of Paradise has a Metacritic score of 72, made up of an eclectic mix of reviews from critics spanning the top and bottom of the scales.
One of the higher scores came from Jada Griffin at IGN, who, in an 8/10 review, called the game "a love letter to its own source material, filled with references and homages' to the series' history that seem designed to give fans of any Final Fantasy something to enjoy."
A more middling review came from Gamesradar; in a 2.5/5 review, Jon Bailes said that "Stranger of Paradise is not entirely awful but, like Jack, it's alarmingly rough and unrefined."
On the lower end, Oisin Kuhnke at NME wrote in their 1/5 review that "a grand ode to Final Fantasy it is not, and it fails to appeal to the JRPG lover in me on most counts."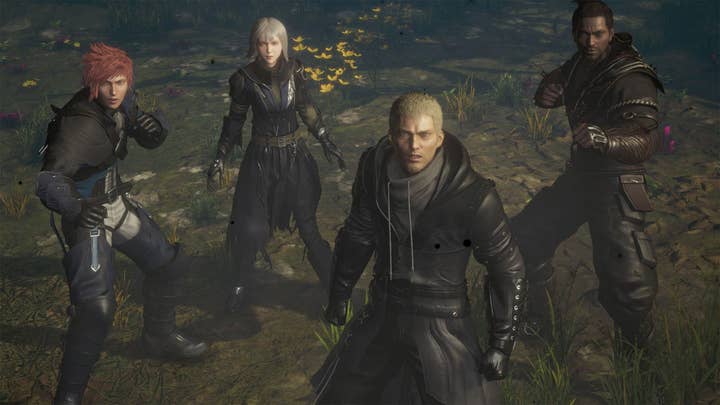 While opinions were varied, one aspect of Stranger of Paradise that resonated for the better was its combat. It doesn't follow the traditional turn-based Final Fantasy approach but instead leans on more inspiration from Souls-likes, with less of the punishment.
"Stranger of Paradise is actually pretty forgiving when it comes to death: you keep all of the experience, materials, armour, weapons, and even additional potions you might have found -- and the PS5's speedy load times put you back in the action almost immediately," Griffin wrote.
"A full-on Souls-like, with tough-as-nails bosses that you have to take down with old-fashioned melee strikes"

Ana Diaz, Polygon
"It's not without consequences, though -- other than having to run past or fight through the same swathes of enemies -- you suffer a temporary decrease to your maximum MP, which nearly every combat ability is centred around."
Stranger of Paradise also pulls fighting influences from other Team Ninja titles, namely Nioh and Nioh 2.
"Stranger of Paradise's combat is cut from a similar cloth as Nioh, albeit with some changes that make this a less masochistic affair," said Alan Wen in a Eurogamer review. "This is after all the first in the genre to include difficulty options, where 'story mode' is actually the default, with a further casual option available."
In a Polygon review, Ana Diaz described the game as "a full-on souls-like, with tough-as-nails bosses that you have to take down with old-fashioned melee strikes," but said she still found the combat "approachable."
"Paired with its scattered story and absurd character moments, its velocity was more than enough to make me hoot and howl throughout my rollicking playthrough," Diaz added.
Though the combat was approachable in part, Kuhnke at NME said that some of the more difficult fights had a "lack of polish that really just soured my experience."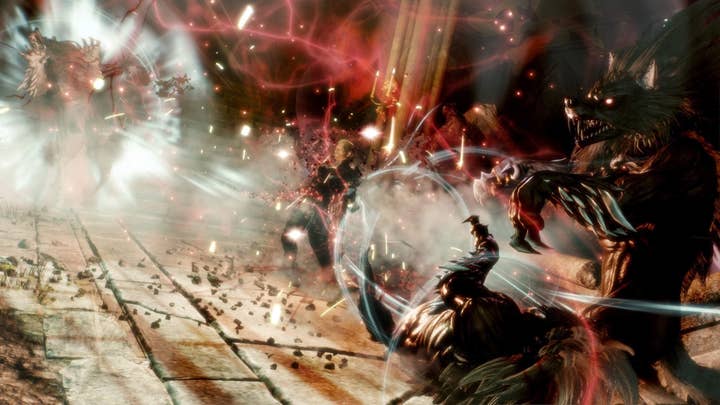 Critics were divided on the presentation of the story, which serves as somewhat of an origin tale for the protagonist, Jack. While some reviewers found the writing to be somewhat erratic in parts, others found the poor, "edgy" aspects of the narrative amusing.
Wen calls the script "hilariously dreadful," and said that "much of the presentation just had me laughing for all the wrong reasons."
"Characters speak either in nebulous jargon or with confused grunts and false-start umms and hmms -- the latter not an uncommon tic in Final Fantasy voice acting but no less irritating," Wen said.
"Render that same scenario in hyper-realistic 3D cutscenes though, and you have to suspend disbelief over the highest mountain when our initial Strangers meet each other for the first time, offer zero character development and motivation, then go straight to corny fist bumps like best buds."
Diaz also found the story to be erratic in parts, but entertaining nonetheless.
"The plot is poorly paced and devoid of drama, with major revelations scattered carelessly in collectible orbs and casual conversations"

Jon Bailes, Gamesradar
"The confusing and chaotic aspects of the game -- like random jumps in story and funny character moments -- propelled me forward as I revelled in its intriguing world," Diaz wrote. "But also, I just questioned what was really going on."
Bailes at Gamesradar also commented on the quality of the writing, and said: "The story and script really are awful, sometimes hilariously so, but awful nonetheless.
"The plot is poorly paced and devoid of drama, with major revelations scattered carelessly in collectible orbs and casual conversations," he added. "The opening sections especially feel like they've been assembled from leftovers of voice recording and CGI, some of it of oddly low quality. It stumbles tipsily, serving up three different tutorial sequences outlining the basics of combat, with awkward cutscenes and flashbacks between."
A couple of critics were also let down by how Stranger of Paradise made use of the abundance of lore available to it.
"Stranger of Paradise feels like an ill-thought fanfic, given free rein to ransack the back catalogue"

Alan Wen, Eurogamer
"Whereas Final Fantasy 7 Remake expands and develops the lore of its source material, Stranger of Paradise truncates it," Bailes said. "Yes, the dungeoneering is fleshed out and modernised, but there are no towns or overworld to explore between missions, no shops to peruse, no magical kingdoms to discover, and nothing to add intrigue to your efforts."
This was also noted by Wen, who said: "I almost have to admire the audacity of how blasé Square Enix is with its own history, and wonder how much of Stranger of Paradise was intended as comedy. Is it irreverence or just laxity?"
In all, Stranger of Paradise appears to be an acceptable romp in terms of its combat, but a lacklustre, disorganised narrative and failure to utilise the rich history of the iconic IP has left much to be desired for some.
"Stranger of Paradise is mostly just a mess," Kuhnke concluded. "When the gameplay works, it works surprisingly well, but that wasn't often enough to make it fun for its entire runtime."
Wen concluded: "Stranger of Paradise feels like an ill-thought fanfic, given free rein to ransack the back catalogue."
"For those just interested in the combat, though, there's still a flashy and trashy time to be had, especially if you treat it as a Final Fantasy theme park ride where you get to batter a familiar bestiary -- Bombs! Courels! Malboros! -- for garishly coloured loot."
Gamesradar's Bailes rounded off his review by reestablishing that the combat is fun in parts, but is let down by its surroundings.
"There's a half-decent time to be had bashing your way around Stranger of Paradise's dungeons, but routine level design, rough edges and messy narrative delivery stop the experience evolving into a compelling adventure," Bailes concluded. "Despite its efforts to create ordered systems, chaos has the final word."