Steam sets up Community Market
Beta feature lets players buy and sell in-game items for Team Fortress 2; Valve taking 15% transaction fee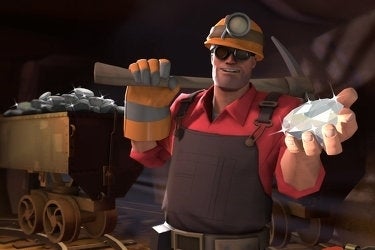 Valve is now allowing users to buy and sell virtual goods with money from their Steam accounts. Today the company launched the Community Market beta, an expansion of the item-trading system that moves the online storefront closer to the world of real-money trading.
To start with, the Community Market will only allow players to buy or sell Team Fortress 2 items with one another. Players will be able to list their items for up to $200 (the current maximum amount of credit a user's Steam account can hold), and Steam will take a 15 percent fee of any sale price. The company said that transaction fee is necessary "to protect against nominal fraud incidents and cover the cost of development of this and future Steam economy features."
Currently, Valve allows players to trade items and unplayed games purchased as gifts or extra copies. The feature has proven popular, with more than 500,000 trades made per week, according to the company. While the Community Market beta only covers Team Fortress 2 at the moment, it will be expanded to include more games next year.