Steam Machines will be "front and center" at GDC
Valve may be poised to unveil its consumer-facing gaming PC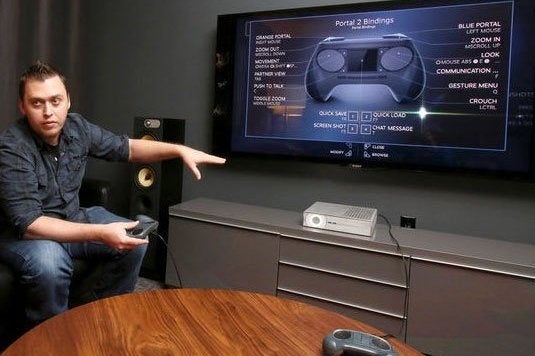 The Steam Machines line of gaming PCs will be "front and center" at GDC in March, according to a statement issued by Valve.
Earlier this week, Valve revealed that it had no plans to host another Steam Dev Days event this year, choosing instead to have a larger presence at the San Francisco Game Developers Conference.
And Steam Machines will be at the core of whatever Valve is planning to do, despite recent comments from Origin PC CEO Kevin Wasielewski - via Gamespot - indicating that the tentative brand is, "pretty much dead."
"We're planning a very large presence at GDC with Steam Machines being front and center," Valve said, in a statement issued to Game Informer.
Wasielewski's assertion that the Steam Machines idea is dead may not be accurate, but it's worth noting that it was, at the very least, believable.
The concept of a line of Steam-branded, consumer friendly PCs piqued the interest of the entire industry when Valve unveiled it back in September 2013, igniting debate on the potential of the PC to steal the coveted 'living room' away from the console companies.
However, Valve delayed its own Steam Machines hardware in May 2014, and much of the momentum behind the concept has dissipated in the time since.