Steam inventory levels boom in 2014
Valve's platform has added more new games since January than in the whole of 2013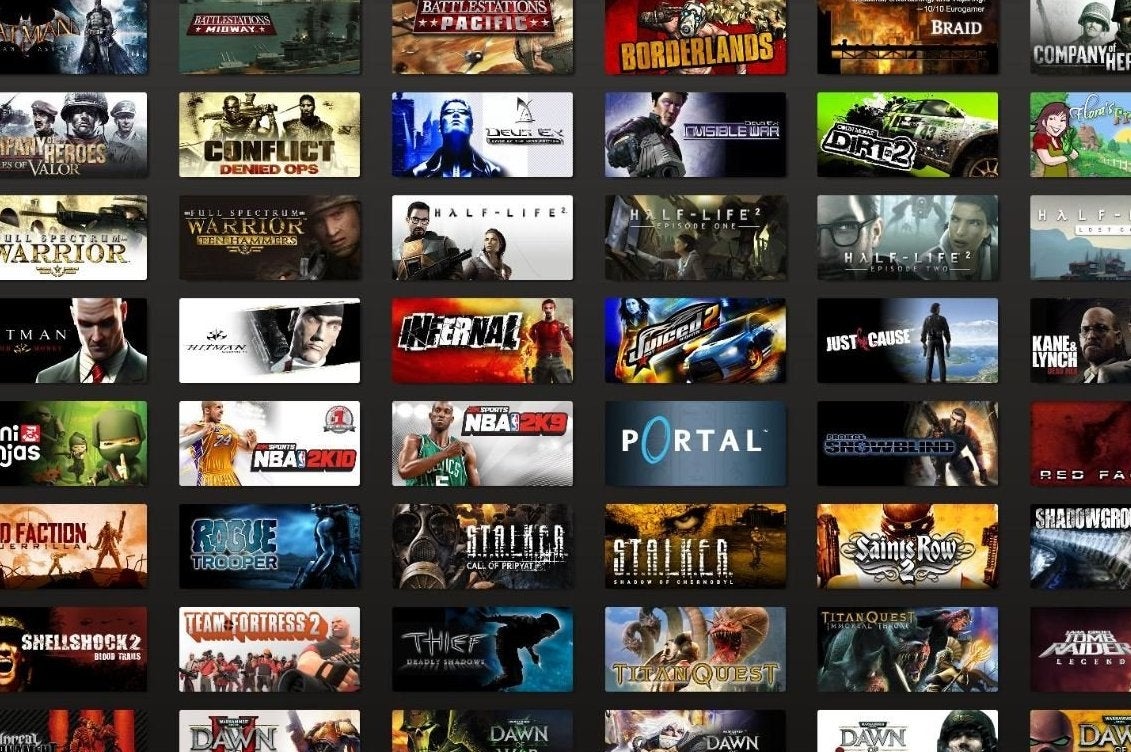 The number of games available through Valve's Steam distribution platform is climbing so rapidly that more games have been added in 2014 so far than in the whole of last year.
That's according to data gathered by Gamasutra, which highlights just how quickly Steam is losing one of the qualities that makes it so appealing to smaller developers. The saturation of product on app stores has been a significant issue for mobile developers for several years already, but Valve's platform offered a rarefied alternative environment in which more obscure titles could flourish.
However, with Steam Greenlight still in operation - the launch of Greenlight sits at the very start of this escalating trend - and Valve also adding games in large numbers, the cost to developers of doing business on Steam will climb in tandem with the size of its catalogue, just as it has on mobile platforms.
Steam is still a long way off the size of the inventory on, say, the iOS App Store (which has more than 200,000 active games), but there is genuine value in certain platforms using careful curation to give developers with limited marketing budgets an chance to prosper.
In a recent interview with Pocket Gamer, Mike Bithell, the developer of Thomas Was Alone, cited visibility as the main reason for obscure developers to steer clear of mobile.
"Stay off of mobile until you've built a name for yourself - indie games are given a far better time visibility-wise on PC and console," he said. "Hits certainly happen, but your odds are definitely higher on other platforms. Once a reputation is built up, it's easier to come back to mobile and actually get exposure."
And Valve is obviously concerned about Steam losing that aspect of its identity. At Steam Dev Days in January, Gabe Newell said that the company intended to phase out Greenlight in favour of an alternative solution, though no clear indication was given as to what that solution might be.
Greenlight was introduced, in part, to relieve Valve of the duty of assessing and approving the large number of games submitted to Steam every month. The company has discussed the possibility of custom storefronts - curated by individual users or companies - as a future for Steam, though that would seem to carry many of the same problems for smaller developers seeking to build an audience for their games.