Valve looking to drop Greenlight
Newell wants devs to have more control of their content as Steam hits 75 million active users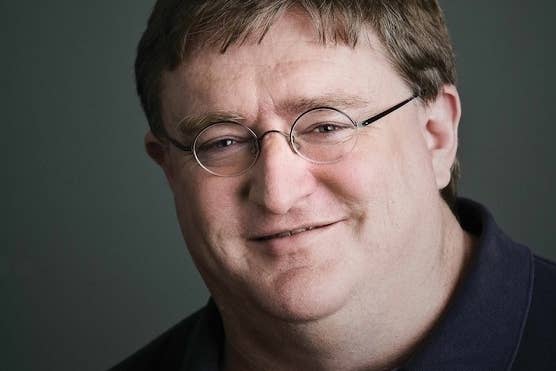 Valve is looking to halt its Steam Greenlight process, Gabe Newell revealed today during in an introductory address at Steam Dev Days. Attendees at the developer-only event have been tweeting out bits of news, with Hot Blooded Games CFO Dave Oshry among those sharing updates with the outside world.
"Our goal is to make Greenlight go away," Oshry quoted Newell as saying. "Not because it's not useful, but because we're evolving."
Oshry said the Valve head had been talking about how he wanted to give developers more control over Steam and how they use it to promote their games. The Greenlight process lets developers post pages for their games on Steam and lets the community give input on whether or not they look like something worth purchasing.
While details about the how and why of Greenlight's eventual disappearance aren't known yet, they've already been speculated upon. Earlier this week, PC Gamer reported on a translated GameKings.tv interview with Vlambeer's Rami Ismail in which the Ridiculous Fishing developer guessed that Valve would soon be killing Greenlight.
"I'm thinking that because they've been clearing the queue at such a rapid rate," Ismail said. "They've been clearing 100 games every month. . .You don't do that because there are 100 good games on Greenlight every month. You do that because you want to get rid of everything that isn't greenlit before you kill it, so you don't upset developers."
Ismail then guessed that Valve would replace the program by letting any developer put their game up on Steam and relying on a peer-to-peer recommendation system to solve the issue of content discoverability.
Coinciding with the beginning of Steam Dev Days, Valve also announced that its digital storefront had passed a new milestone with 75 million active users, a 15 percent jump from the 65 million total announced in October. The company also released a geographic breakdown of its sales, with North America and Western Europe accounting for most of its business (41 percent and 40 percent, respectively), but noting that Russia and Brazil have shown tremendous growth in the last year (125 percent and 75 percent, respectively).