Steam gets a platform-wide chat filter in new Steam Labs experiment
New feature takes filter from CS:GO, Destiny 2, Dota 2 and applies to supporting games and Steam client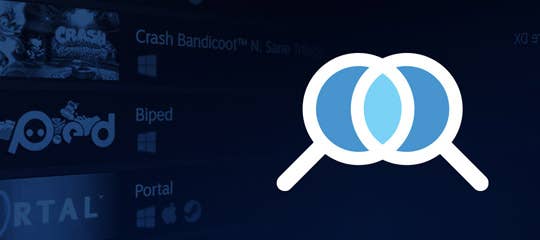 Steam's latest Steam Labs experiment is a platform-wide chat filter that obscures profanities and slurs across both Steam chat itself as well as certain games.
In a Steam Labs blog post, Valve explains that the chat filter borrows the chat filtering used for games like Counter-Strike: Global Offensive, Destiny 2, and Dota 2 and applies it across the Steam client, mobile, and web chats, as well as any supporting games that integrate the API.
The filter has options to toggle whether profanity and slurs are displayed, as well as a personal filter for users to add or remove words and phases -- including uploading lists from outside sources.
Currently, the filter remains a Steam Labs experiment that must be opted-into, but Valve intends to roll it out soon to all Steam users "in response to user and partner requests," with the Labs serving as a sort of beta to let the company refine the tools based on feedback.
Valve says the addition of this feature comes as a part of a plan to develop "longer-term solutions" for profane and hateful content, and that it is explicitly focusing on allowing users to customize their filters rather than outright ban words due to different viewpoints from its users on what constitutes inappropriate content.
"Some of the time, people have negative experiences on Steam due to their encounters with, in the worst case, bad actors, or simply with others whose tolerance for various forms of language differ from their own," the post reads. "A playful match can quickly turn to a heated competition full of emotion and expression, some of which crosses a line. But where is that line? We've found the answer is different for everyone."
Later, the post continues:
"We know marginalized groups can reclaim language for themselves, and we don't want to stand in the way of enabling groups of Steam users from doing so when chatting with one another on Steam. So players have an option to see profanity and slurs from their Steam Friends, if they wish."
Valve notes that the baked-in filter lists consist of commonly-used strong profanity and slurs against various racial, religious, ethnic, and other identifying groups.
"We built our English lists from a variety of sources, then searched for instances of them across a large sample of in-game chat. Based on this sample, we've found that by filtering variants of the top five most commonly used strongly profane or hateful words, we can eliminate about 75% of profanity and slurs used in chat.
"Over 56% of the instances of profanity or slurs found in our sample were a variant of f***. Another 10% of them were variants of s***. Another 10% were instances of potty-mouth schoolyard language we've chosen not to filter as strong profanity or slurs. The remaining 24% of the instances were strong profanity and slurs we found to be used commonly enough that we've also added them to our lists.
"We will continue to refine these lists based on the words you choose to allow or block on Steam."