Steam Curators now required to disclose endorsements
Valve has made what was initially a guideline an official part of its subscriber agreement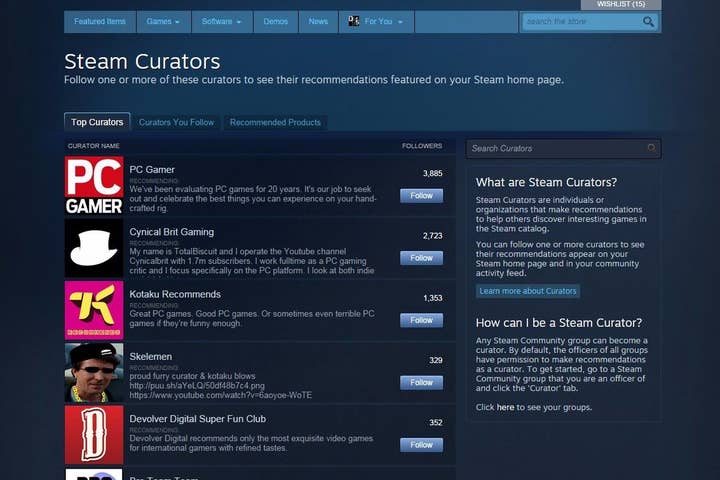 Steam's Curator features have prompted another refinement of its terms and conditions, with Valve's online platform now demanding full disclosure of all endorsements from its users.
The change was among many noted by the Steam Database Twitter account, with the most telling difference being in section 6, paragraph C of Steam's subscriber agreement.
"If you use Steam services (e.g. the Steam Curators' Lists or the Steam Broadcasting service) to promote or endorse a product, service or event in return for any kind of consideration from a third party (including non-monetary rewards such as free games), you must clearly indicate the source of such consideration to your audience."
This is the official enactment of a guideline laid out shortly after Valve first launched its new discovery features, and a necessary result of opening up the Steam platform to the public.
Earlier this week, Steam passed yet another record figure for concurrent users, but there seems to be growing concerned within the company about its standards of customer service.
Changes like this indicate that Valve is alive to the ways that the ubiquity of Steam platform could threaten the experience of its users.