Steam adds UTM analytics support
New feature will let developers see which marketing efforts are leading directly to purchases and wishlists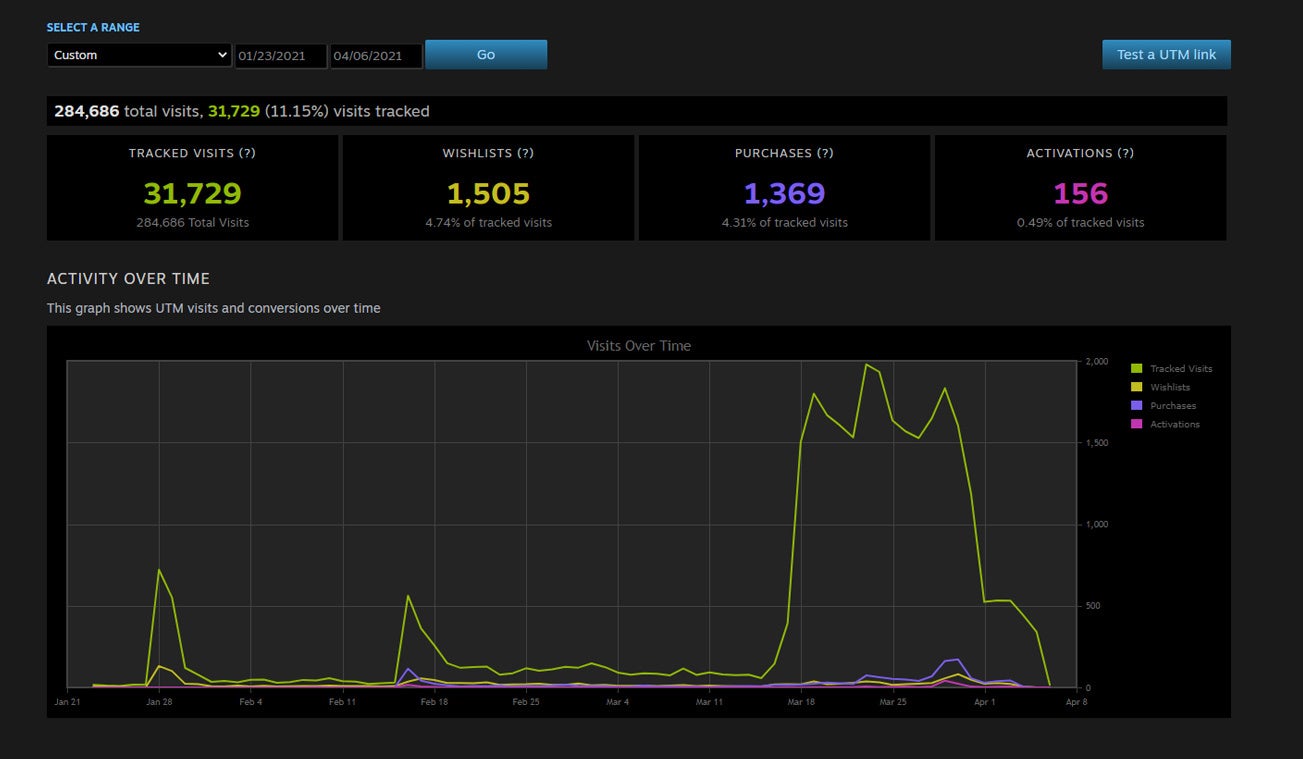 Valve announced that it is updating its Steamworks platform today with an open beta test of support for UTM traffic tracking.
UTM, short for Urchin Tracking Module, is a system where codes are added to the end of a standard website URL that indicate where the traffic is coming from, such as a link in a marketing email or from a promoted tweet.
With support for UTM codes on Steam, developers will be able to see how much traffic their marketing campaigns are directing to their games' store pages, and how many of those visitors buy the games or add titles to their wishlists.
Valve said it decided to support UTM tracking based on developer requests, and emphasized that it does not include information about individual users in the UTM reports developers can see.
"We take customer privacy very seriously and do not share personal data in the UTM Analytics report," the company said. "This has been a priority in all aspects of building the UTM Analytics feature, from determining what data is required, how long it should be retained, and who should have access to it."