Starhawk dev hit with layoffs
Lightbox switches to iOS development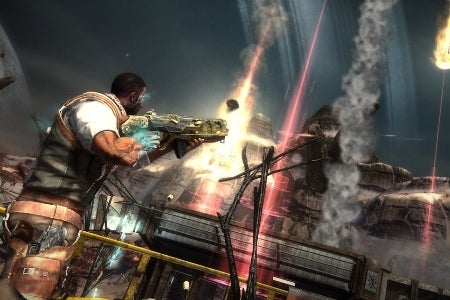 Starhawk developer Lightbox Interactive has laid off 24 employees this week. The layoffs were hinted at earlier in a tweet from industry veteran George Broussard and later confirmed by Lightbox founder Dylan Jobe. Jobe told Polygon that the layoffs were a part of "shift in product strategy" returning the developer to a "small, focused indie-style team" with a iOS game on the way.
"All of the guys at Santa Monica Studio and Sony Computer Entertainment are fantastic people and great to work with," Jobe told Polygon. "We have had and will continue to have a great relationship with everyone over there. Hell, the PlayStation is why I got into games in the first-place! But now, we're just that we're taking LightBox Interactive in a new direction."
Lightbox had a multi-title agreement with Sony Computer Entertainment America, but an SCEA spokeperson told Polygon that the agreement has been ended.
"Sony Computer Entertainment can confirm that it has amicably ended its working agreement with developer LightBox Interactive, Inc. We have had a positive and long-standing working relationship with this talented studio, and wish them the best of success in their next endeavor. Starhawk and Warhawk will continue to be supported by Santa Monica Studio," the spokesperson said.