Star Wars Battlefront passes 13m shipped as EA exceeds Q3 guidance
GAAP net revenues were flat, however, and the publisher lost $45 million [UPDATE: physical sales dominated digital for Star Wars]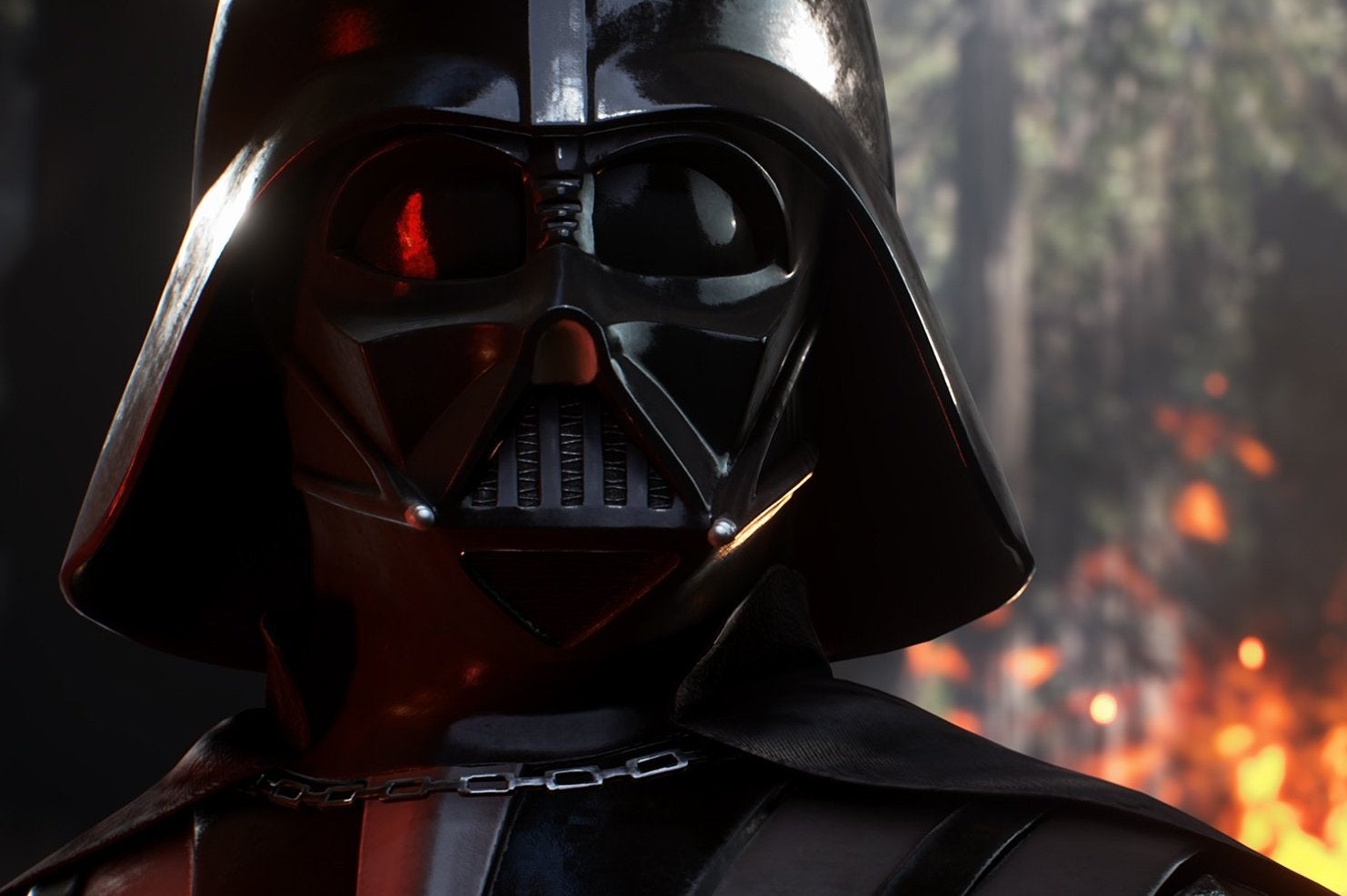 Electronic Arts today announced its third-quarter earnings for the holiday period ended December 31, 2015. The publisher saw its Non-GAAP net revenue and earnings per share exceed guidance thanks in part to the success of Star Wars Battlefront, which EA said has already sold-in (shipped) more than the 13 million units they had estimated in their fiscal year outlook. Importantly, EA also said it delivered record quarterly operating cash flow of $889 million.
The company boasted that for the 2015 calendar year EA was the No.1 publisher on PS4 and Xbox One in the Western World, "based on available sources and EA estimates." That performance was driven by Madden NFL 16 being the top sports title in the U.S. and FIFA 16 being the top title across all genres in Europe. Madden NFL Mobile continued to see gains as well, as its monthly active players were up nearly 50 percent year-over-year in Q3. Meanwhile, Need for Speed managed to draw double the monthly active players in Q3 than the previous game, and Star Wars: The Old Republic grew to its highest subscriber level in nearly three years, EA noted.
"This holiday season we connected millions of players through amazing games across multiple platforms," said Chief Executive Officer Andrew Wilson. "From the stunning visuals and gameplay of Star Wars Battlefront, to the anytime, anywhere competition in Madden NFL Mobile, players are deeply engaged across the increasing depth and breadth of the EA portfolio."
Overall, EA posted non-GAAP net revenue of $1.803 billion, up from $1.4 billion a year earlier. The company enjoyed a boost to its net income as well, as it grew from $388 million to $596 million. On a GAAP basis, total revenues came to $1.07 billion, down slightly from $1.13 billion, while a year ago profit of $142 million turned into a loss of $45 million.
Looking ahead to the completion of the fiscal year, EA is forecasting total GAAP net revenue of about $4.363 billion, Non-GAAP net revenue of $4.517 billion, GAAP diluted earnings per share around $2.23, and Non-GAAP diluted earnings per share of $3.04.
Update: On its earnings call, EA executives fielded a bevy of questions mostly related to the performance of Star Wars Battlefront. Interestingly, the game "skewed even more physical than we anticipated," said CFO Blake Jorgensen, who noted that the sales mix was much more physical than digital thanks to holiday gift giving during the holidays. That said, EA does not see any slowdown in digital overall; it's believed that physical was way up as a kind of perfect storm with Star Wars hype coinciding with the new movie along with the need for consumers to put wrapped gifts under their tree. Full-game downloads still generated $139 million in the quarter for EA, so that's not bad on the digital front.
While the sales figure EA mentioned for Star Wars was sold-in, not sold through, the publisher stressed that it's "very comfortable with where the channel inventory is now." Additionally, CEO Andrew Wilson talked about an interesting demographic phenomenon EA witnessed on Star Wars, as lapsed gamers who had moved away from core first-person shooters (which have been hard and complicated and "brutal to play online," he remarked) now have kids and have been playing the game with their sons, bringing in new gamers to the EA fold; so there's been an uptick in the youth demographic and the older, lapsed gamer demographic, he said.