Star Fox Zero pushed to 2016
Nintendo shelves holiday launch plans for animal-laden dogfighting franchise, says Wii U game needs more polish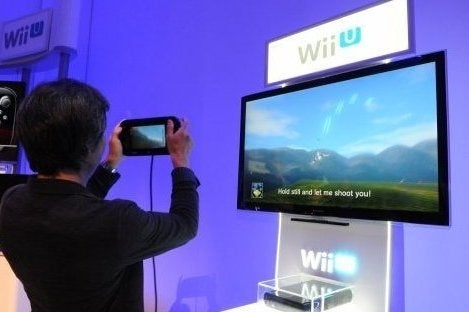 Nintendo's holiday lineup for 2015 has lost one of its biggest names. Shigeru Miyamoto released a statement on the company's Facebook page today, announcing that Star Fox Zero has been delayed until the first quarter of 2016.
Miyamoto apologized for the delay, saying, "Although we felt that the development had been progressing well, we now believe that we will need a little more time to work on areas such as the unprecedented discovery that we want players to experience in the game by using two screens, and further polishing the level designs and perfecting the tone of the cut scenes. While we have already reached the stage where it would be technically possible to release the title in time for the year-end holiday season, we want to polish the game a bit more so that players will be able to more smoothly grasp the new style of play that we are proposing."
The Wii U will be leaning more heavily on the recently released Super Mario Maker to carry its holiday season now, but it does have a handful of first-party launches from smaller franchises to help carry it through to 2016. While not all have concrete release dates yet, the next three months should see the arrivals of Xenoblade Chronicles X, Animal Crossing: amiibo Festival, Mario Tennis: Ultra Smash, and (in North America) Yoshi's Wooly World.