Star Control creators block Origins release
Stardock denied injunction against Ford and Reiche's DMCA notice, title removed from GOG and Steam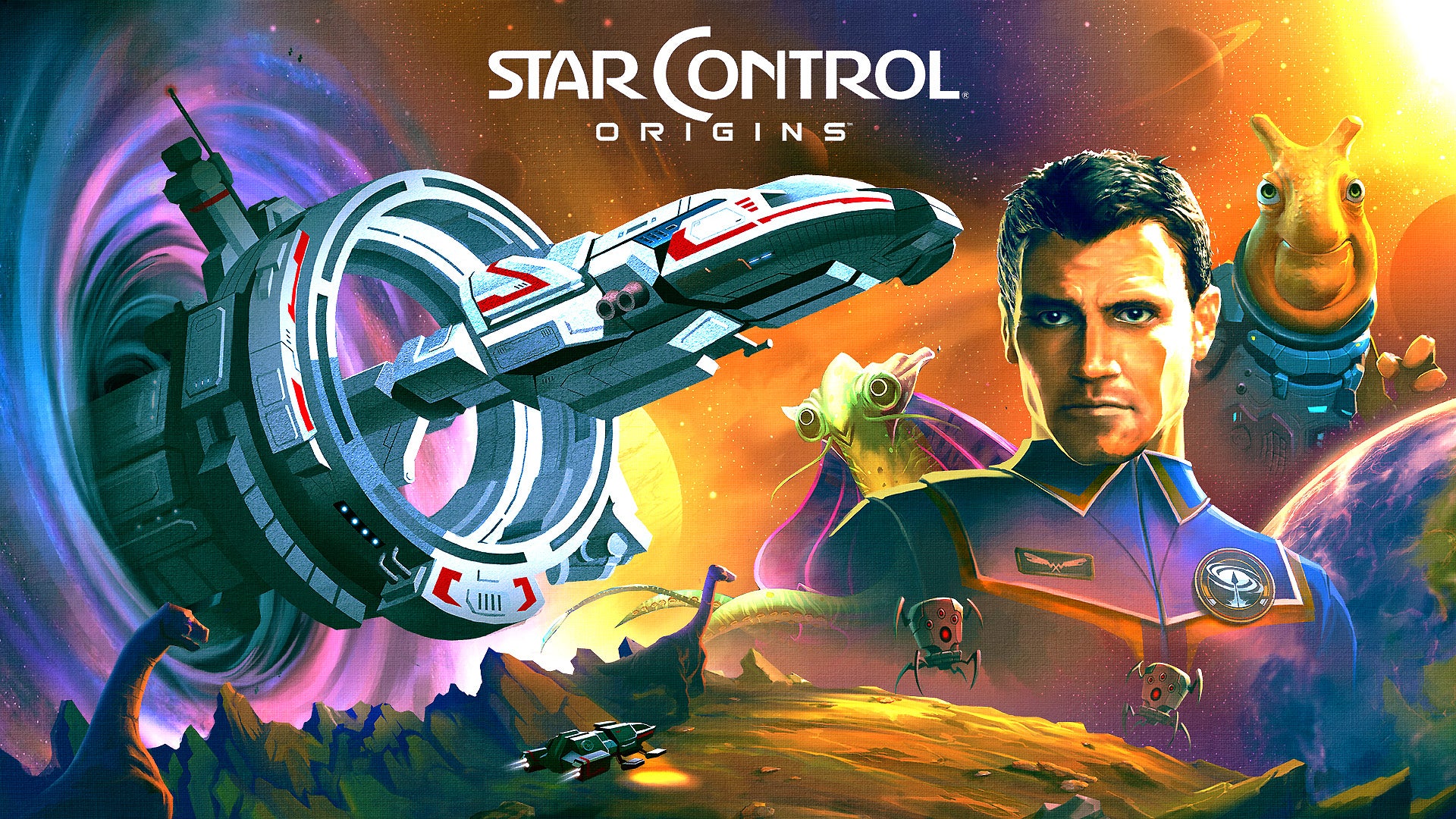 The legal battle between Stardock and former developers behind the Star Control franchise continues -- with the latter blocking the release of the latest entry, Star Control: Origins.
Fred Ford and Paul Reiche III, who created the concept for Star Control and led development on the original two games, issued DMCA takedown notices -- since shared by Stardock -- to both Valve and GOG alleging Origins infringes on copyright they claim to own.
In anticipation of this, Stardock -- which developed and published Origins, and also claims to own copyright for the Star Control series -- requested a preliminary injunction against the pair, preventing them from issuing DMCAs against the game.
According to court documents shared with GamesIndustry.biz, the publisher claimed that Origins does not include any copyrightable artwork from the original Star Control games.
It stressed that it has spent up to $10 million developing the title, plus hundreds of thousands of dollars promoting Origins since June 2018 -- including the release date -- which led to roughly 10,000 fans pre-ordering the game (as of early Septmber 2018).
Stardock told the court that Ford and Reiche's DMCA would cause "immediate and irreparable harm" to its business -- in part because Steam and GOG represent 93% of the publisher's distribution channel.
It added that even the "rumoured suggestion that Origins will not be released has alread led to backlash from Stardock's customers who have pre-ordered the game and then requested a refund."
Ford and Reiche's defence partly stems from the fact that a DMCA is not the equivalent of an injunction -- it does not legally require platforms such as GOG and Valve to remove products that allegedly infringe copyright, more informs and incentivises them to do so.
Stardock argued that GOG, Valve and similar platforms "both have a policy of taking down content that receive DMCA notices regardless of the merits of the claims" -- a stance repeated in a statement on Origins' Steam page.
But the court ruled this was "overstated and without basis, at least as applied to the instant case", given that Stardock was unable to provide more evidence to support this claim.
The court further argued that the harm Stardock predicts will befall its business "is indeed of its own making".
Senior US district judge Saundra Brown Armstrong wrote: "Plaintiff [Stardock] had knowledge of Defendants' copyright claims from the outset. Despite that knowledge, it developed potentially infringing material without resolution of the IP ownership issues, and then publicised the release of that material during the pendency of this action.
"It now claims that its investment in Origins and reputation are on the line. Given that Plaintiff largely created the foregoing predicament, the Court is disinclined to extricate Plaintiff from a peril of its own making."
Stardock was denied its injunction, the DCMA notices were issued, and both Valve and GOG have indeed removed Star Control: Origins from their marketplaces.
In a statement on Origins' Steam page, CEO Brad Wardell bemoaned the situation, writing: "To my knowledge, never in the history of our industry has anyone attempted to use the DMCA system to take down a shipping game before. For example, when PUBG sued Fortnite for copyright infringement, they didn't try to take Fortnite down with a DMCA notice."
He reiterated that "Star Control: Origins is our own creation without relying on the work of Reiche or Ford", stressed that Stardock owns the trademark for Star Control and the copyright to Star Control 3, and claimed Stardock has repeatedly requested details from Reiche and Ford as to what they believe their own copyright applies to.
Wardell said Valve has assured Stardock that users who already bought the game will be able to continue playing it, and warned that "without the income from Star Control: Origins, Stardock will have to lay off some of the men and women who are assigned to the game."
Reiche and Ford have been chronicling their own side of this dispute via their website, but at the time of writing there appears to be no update since launching a crowdfunding campaign to help with legal fees.
The legal battle first emerged in December 2017, when Reiche and Ford claims Stardock was selling their old games without the right to do so after acquiring Atari's various rights to Star Control at an auction in 2013.