Star Citizen executive producer leaves
Cloud Imperium Games is handing over production duties to Erin Roberts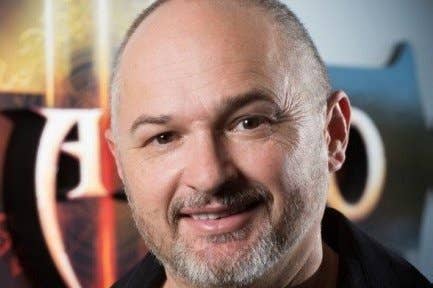 As reported by GameInformer, Cloud Imperium Games' executive producer Alex Mayberry has left the company, apparently for personal reasons. Erin Roberts, the brother of Cloud Imperium founder Chris Roberts, will now be handling production on Star Citizen moving forward, GamesBeat was informed.
Fans have contributed nearly $85 million to the Star Citizen project, so any moves or changes to the game are likely to come under more scrutiny than some other titles. Star Citizen is currently limited to dog-fighting and 3D ship viewing modes, and just recently Chris Roberts wrote a lengthy letter to explain the persistent delays to the first-person module.
Mayberry, formerly lead game producer at Blizzard Entertainment, joined Cloud Imperium a little over a year ago. "After 10 years at Blizzard, I didn't think that there was anything that could ever get me to leave," Mayberry said at the time. "But then Chris invited me to come check out Star Citizen, and after seeing the game and listening to Chris talk about his vision, I knew that I had to be a part of it."
Mayberry was lead producer on Diablo III, worked on World of Warcraft expansions, and in the past also oversaw the America's Army project.